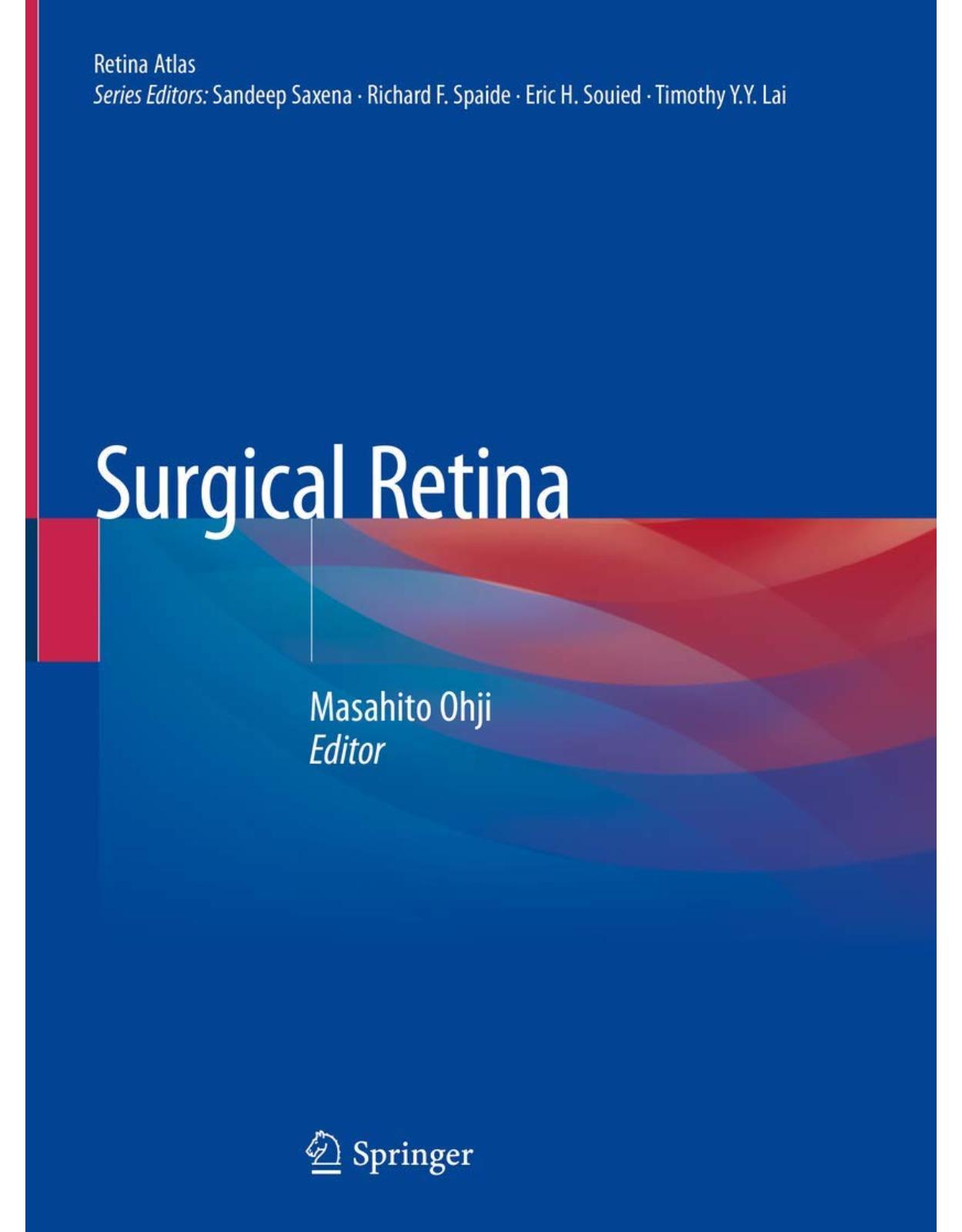 Surgical Retina (Retina Atlas)
786 lei
650.00 lei

(TVA inclus)
Costul de livrare se calculeaza odata cu adaugarea produsului in cos si selectarea localitatii destinatie.
Cod produs/ISBN: 9789811362132
Disponibilitate: La comanda in aproximativ 4 saptamani
Dimensiuni: 21.34 x 1.02 x 28.45 cm
Description:
This atlas presents the state-of-the-art in vitreoretinal surgery. In ten chapters written by internationally respected vitreoretinal surgeons, it addresses various surgical diseases of the retina and vitreous, providing detailed information on all key surgical aspects. The topics covered include small-gauge vitrectomy and surgical aspects of retinal detachment, proliferative vitreoretinopathy, proliferative diabetic retinopathy, serous macular detachment with optic disc pit, coloboma of the choroid, and cysticercosis. Surgical aspects of various macular diseases such as epiretinal membrane, vitreomacular traction syndrome, and macular hole are also examined. Given its scope, the book offers a valuable asset for practicing ophthalmologists, vitreoretinal specialists, and trainees in the field. The Surgical Retina Atlas is one of nine volumes in the series Retina Atlas, which provides comprehensive and validated information on vitreoretinal diseases, covering imaging basics, retinal vascular disease, macular disorders, ocular inflammatory and infectious disorders, retinal degeneration, surgical retina, ocular oncology, pediatric retina and trauma.
Table of Contents:
1. Epiretinal Membranes and Macular Pseudoholes
2. Vitreomacular Traction Syndrome
3. Macular Holes
4. Myopic Foveoschisis and Macular Hole Retinal Detachment
5. Diabetic Retinopathy: Surgical Aspects
6. Retinal Detachment and PVR
7. Cavitary Optic Disc Maculopathy
8. Coloboma of the Choroid
9. Intraocular Cysticercosis
10. Basic Principles in 23-, 25-, and 27-Gauge Pars Plana Vitrectomy
11. Robot-Assisted Retinal Surgery: Overcoming Human Limitations
Correction to: Surgical Retina
An aparitie: 27 May 2019
Autor: Masahito Ohji
Dimensiuni: 21.34 x 1.02 x 28.45 cm
Editura: Springer
Format: Hardcover
ISBN: 9789811362132
Limba: Engleza
Nr Pag: 114