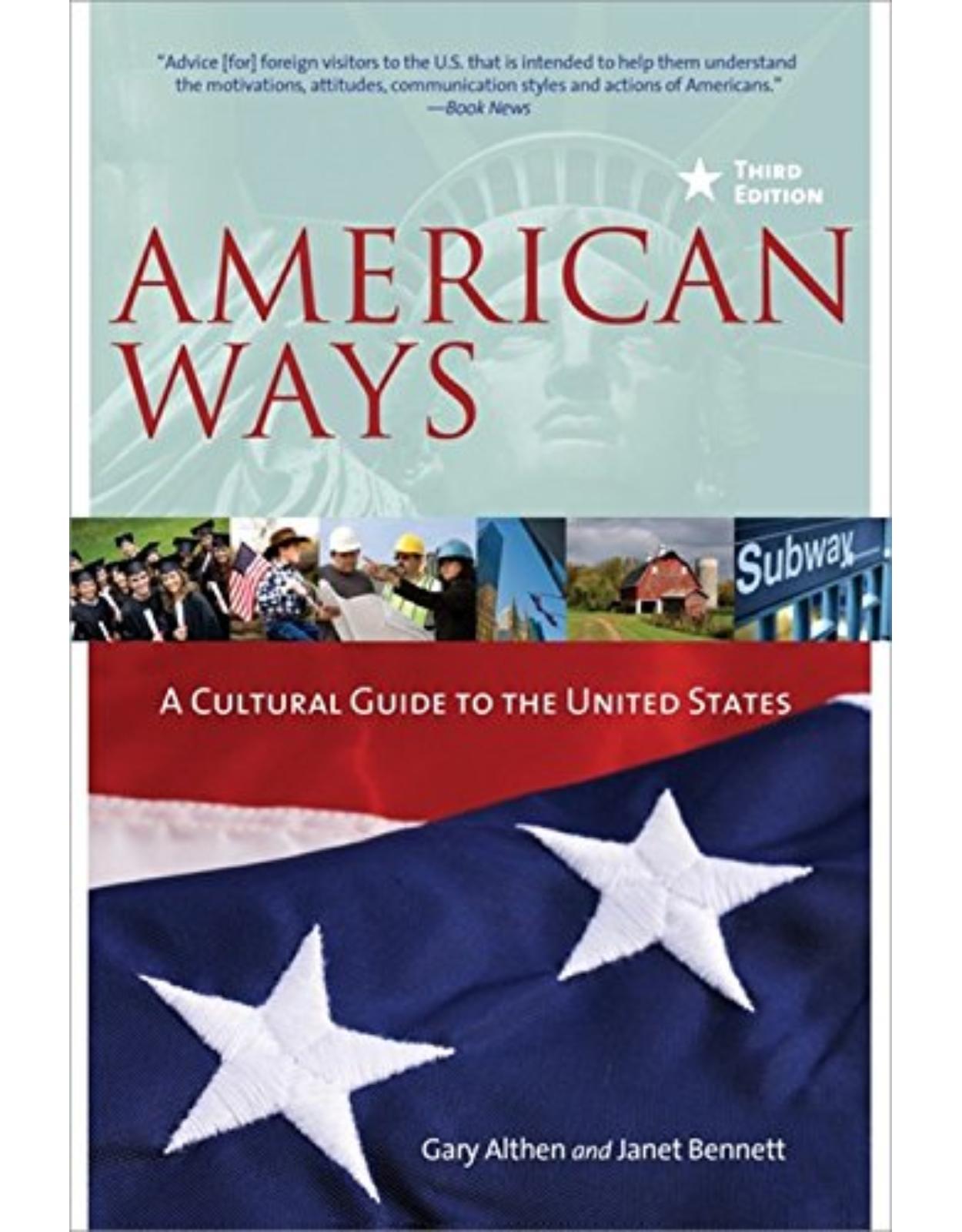 American Ways, Third Edition: A Cultural Guide to the United States of America
100.00 lei

(TVA inclus)
Costul de livrare se calculeaza odata cu adaugarea produsului in cos si selectarea localitatii destinatie.
Cod produs/ISBN: 9780984247172
Disponibilitate: Pe comanda in aproximativ 4 saptamani
Dimensiuni: 15.2 x 1.9 x 22.9 cm
Whether you're a businessperson beginning to work in the United States or a foreign student visiting for a semester, American Ways will help you navigate the diverse and changing culture of the United States. From the deep-seated attitudes that mark the American character to customs and everyday activities, Gary Althen and Janet Bennett provide invaluable information on religion, politics, education, and relationships.
An aparitie: 2011
Autor: Gary Althen, Janet Bennett
Dimensiuni: 15.2 x 1.9 x 22.9 cm
Editura: Intercultural Press
Format: Paperback
ISBN: 9780984247172
Limba: Engleza
Nr Pag: 312
La comanda in aproximativ 4 saptamani

La comanda in aproximativ 4 saptamani

La comanda in aproximativ 4 saptamani

La comanda in aproximativ 4 saptamani

Pe comanda in aproximativ 4 saptamani