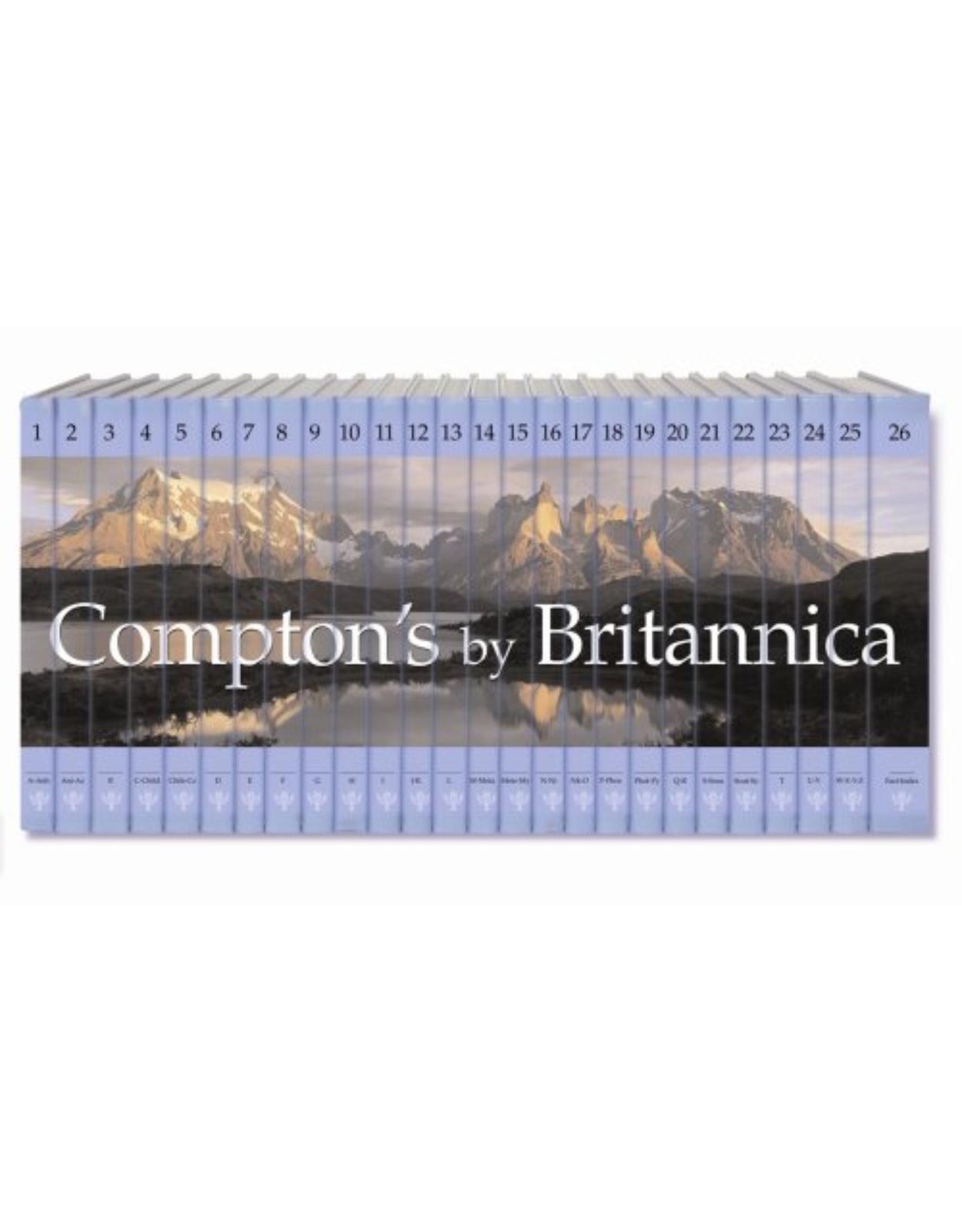 Compton's By Britannica 26 vol/set
3335.00 lei

(TVA inclus)
Costul de livrare se calculeaza odata cu adaugarea produsului in cos si selectarea localitatii destinatie.
Cod produs/ISBN: PRIORI0262
Dimensiuni: 43,2 x 28,6 x 41,9 cm
Written and visually designed for students ages 10-17, the "2007 Compton's by Britannica" is packed with information young learners will find exciting and captivating. Dramatic pictures, detailed diagrams, and engaging texts will give young readers the basic facts and entice more advanced students to dig deeper. The 26 volume set covers a wide variety of topics and presents information in an easy-to-read style. The 2007 edition is fully updated, revised, and reviewed by educators, expert contributors, and Britannica editors. Designed to inspire ambition and stimulate the imagination, "Compton's" is perfect for any family's home library. It includes more than 50 per cent New and Revised Content. New and revised articles include astronomy, ballet, football, Olympic medallist Shani Davis, genetic engineering, global warming, flood, Hamas, Liberia, New Orleans, and Palestine, social security, weather and much more. More than 37,000 articles cover geography, math, people, social studies, science, and more. Engaging Graphics - Readers will be captivated by 23,000 maps, charts, tables, and images including hundreds of stunning new additions. Convenient, carefully designed aids provided throughout each volume encourage research and fact-finding.
An aparitie: 2008
Autor: Encyclopaedia Britannica
Dimensiuni: 43,2 x 28,6 x 41,9 cm
Editura: Encyclopedia Britannica
Format: Hardback
Limba: Engleza
Nr pag: 11000
Ultimele doua bucati in stoc

La comanda in aproximativ 4 saptamani