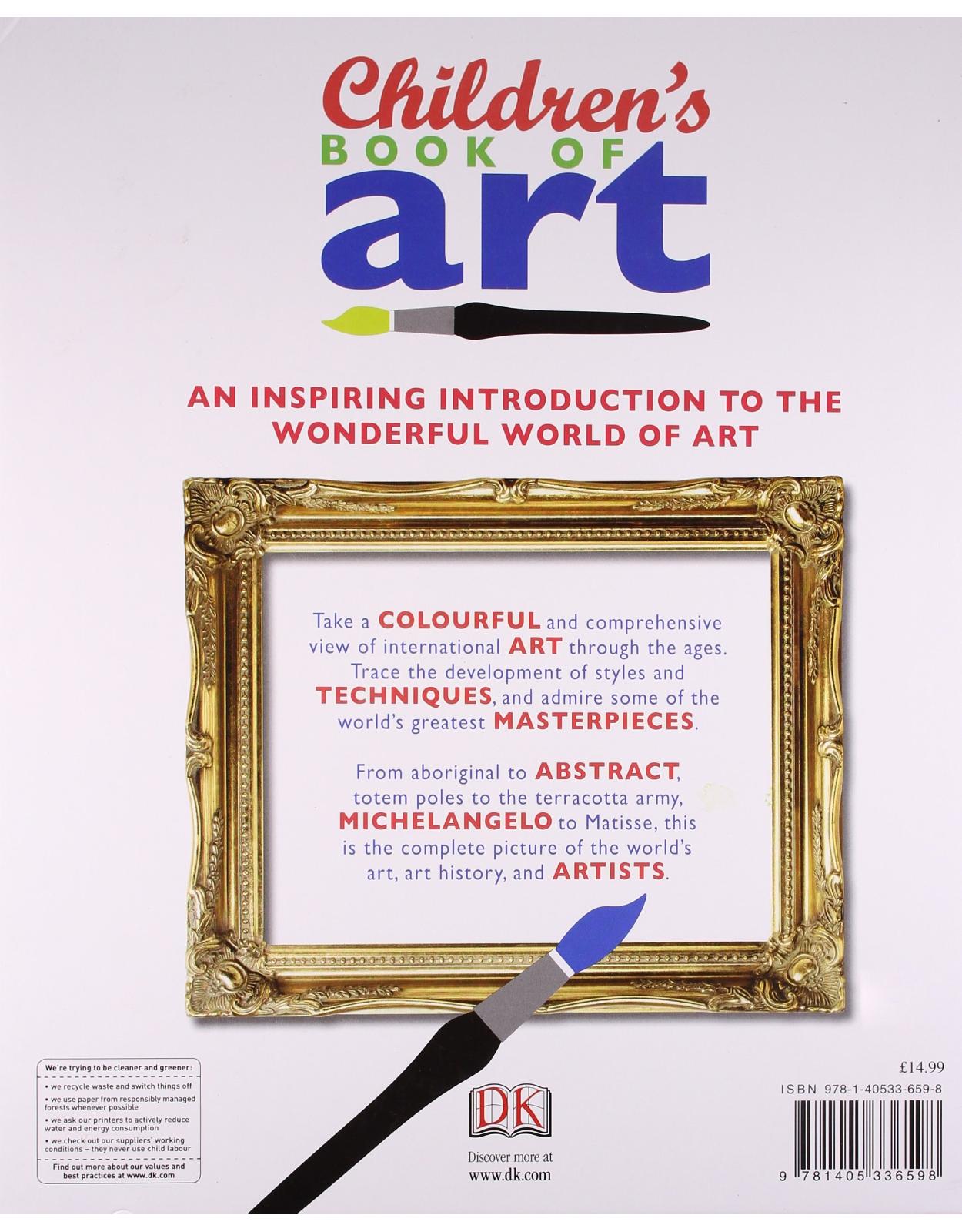 Children's Book of Art
100 lei
80.00 lei

(TVA inclus)
Costul de livrare se calculeaza odata cu adaugarea produsului in cos si selectarea localitatii destinatie.
Cod produs/ISBN: 9781405336598
Disponibilitate: La comanda in aproximativ 4 saptamani
Dimensiuni: 30.4 x 25.6 x 1.8 cm
From Andy Warhol to Jackson Pollock and Michelangelo, introduce your child to the complete picture of art through the ages and across the world. Featuring the finest works by the greatest artists, it's like having the world's best gallery in your own home. From Van Gogh's self portraits to Miro's Carnival of the Harlequin help your child look beyond the paint and canvas to find out how the art was created and why it was made. Plus, children will be inspired to create their own art with fun projects to try themselves. It's an incredible look at the fascinating world of art for the whole family.
An aparitie: 2009
Autor: Dorling Kindersley
Dimensiuni: 30.4 x 25.6 x 1.8 cm
Editura: Dorling Kindersley
Format: Hardback
Limba: Engleza
Nr pag: 144
Ultimele trei bucati in stoc

La comanda in aproximativ 4 saptamani