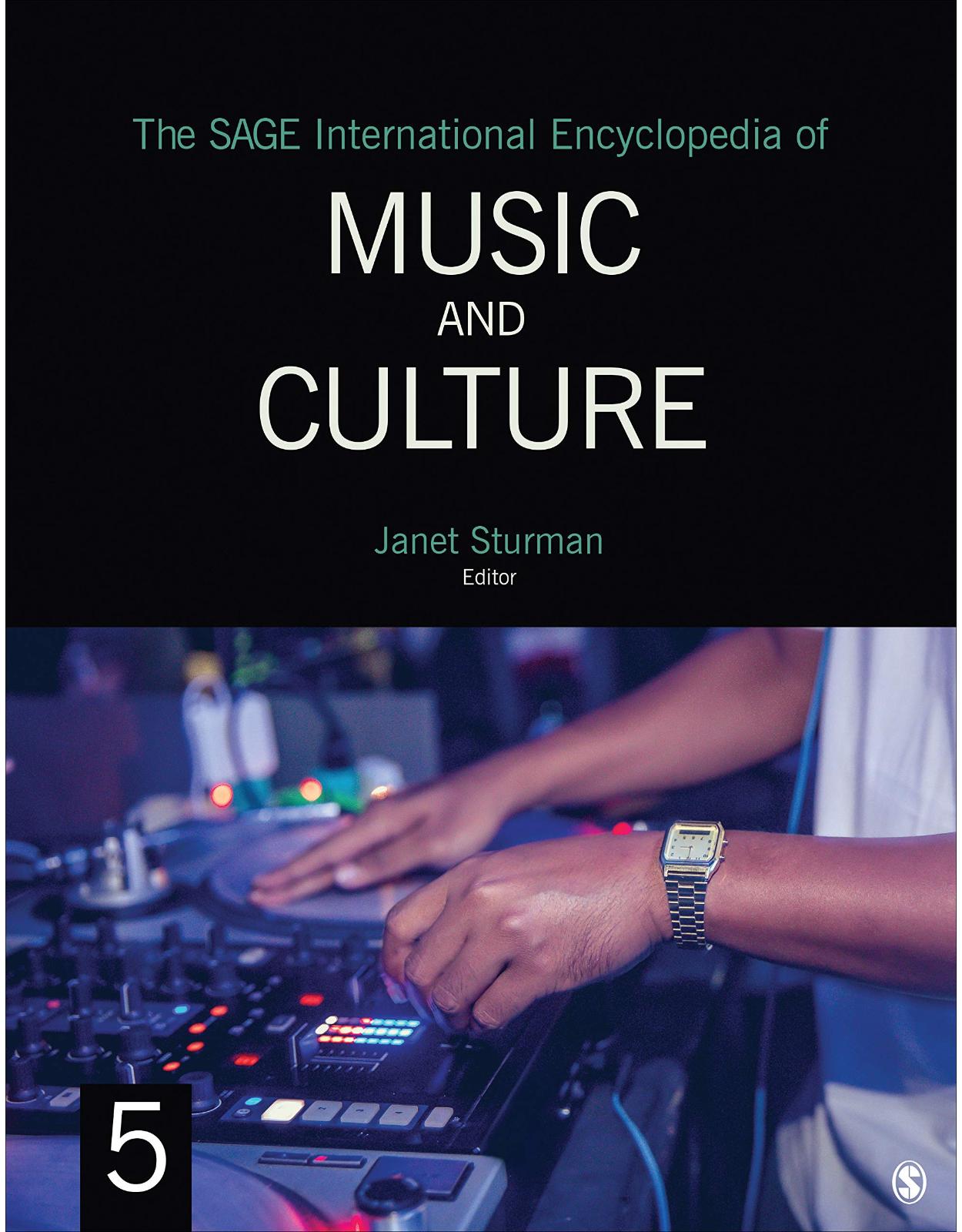 The SAGE International Encyclopedia of Music and Culture
4600.00 lei

(TVA inclus)
Costul de livrare se calculeaza odata cu adaugarea produsului in cos si selectarea localitatii destinatie.
Cod produs/ISBN: 9781483317755
Disponibilitate: La comanda in aproximativ 4 saptamani
Dimensiuni: 21.59 x 25.65 x 27.94 cm
Description:
The SAGE Encyclopedia of Music and Culture presents key concepts in the study of music in its cultural context and provides an introduction to the discipline of ethnomusicology, its methods, concerns, and its contributions to knowledge and understanding of the world's musical cultures, styles, and practices. The diverse voices of contributors to this encyclopedia confirm ethnomusicology's fundamental ethos of inclusion and respect for diversity. Combined, the multiplicity of topics and approaches are presented in an easy-to-search A-Z format and offer a fresh perspective on the field and the subject of music in culture.
Key features include: Approximately 730 signed articles, authored by prominent scholars, are arranged A-to-Z and published in a choice of print or electronic editions Pedagogical elements include Further Readings and Cross References to conclude each article and a Reader's Guide in the front matter organizing entries by broad topical or thematic areas Back matter includes an annotated Resource Guide to further research (journals, books, and associations), an appendix listing notable archives, libraries, and museums, and a detailed Index The Index, Reader's Guide themes, and Cross References combine for thorough search-and-browse capabilities in the electronic edition
An aparitie: 1 May 2019
Autor: Janet L. Sturman
Dimensiuni: 21.59 x 25.65 x 27.94 cm
Editura: Sage Publications
Format: Hardcover
ISBN: 9781483317755
Limba: Engleza
Nr Pag: 2728
Pe comanda in aproximativ 4 saptamani

La comanda in aproximativ 4 saptamani

La comanda in aproximativ 4 saptamani

La comanda in aproximativ 4 saptamani

Pe comanda in aproximativ 4 saptamani