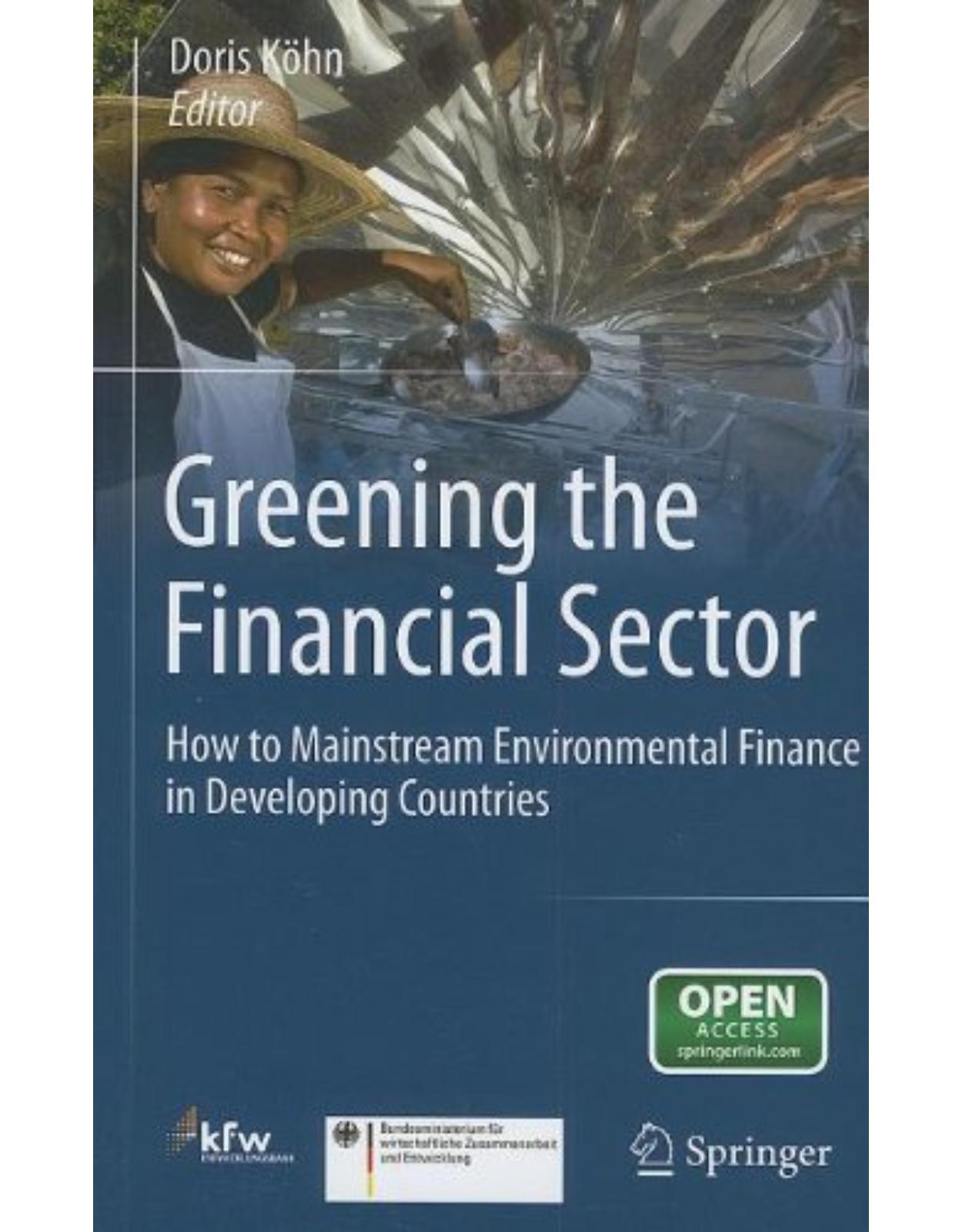 Greening the Financial Sector: How to Mainstream Environmental Finance in Developing Countries
251.00 lei

(TVA inclus)
Costul de livrare se calculeaza odata cu adaugarea produsului in cos si selectarea localitatii destinatie.
Cod produs/ISBN: 9783642050862
Disponibilitate: La comanda in aproximativ 4 saptamani
Dimensiuni: 23.6 x 16 x 2 cm
Environmental finance, particularly energy efficiency and renewable energy (EERE) finance, can and should serve as an interface to other sub-sectors of financial sector promotion such as microfinance, housing finance or agricultural finance. For example, existing clients of financial institutions include small and medium-sized enterprises and households, and these are often suffering from high energy prices or have no access to sustainable energy supply.
At the same time, these clients are vulnerable to extreme weather events, and often hit hardest by the impact of climate change. There are many other examples which show that the financial sector has an enormous potential to support "green" investments. In order to tap this potential on a sustainable basis, it is important to have a sound understanding which role financial institutions can and should play.
This book provides a blend of well-founded professional and scientific perspectives on the potential of Environmental finance in developing and transition countries.
Autor: 2012 edition (13 Dec 2011)
Dimensiuni: 23.6 x 16 x 2 cm
Editura: Springer
Format: Hardback
ISBN: 9783642050862
Limba: Engleza
Nr pag: 264