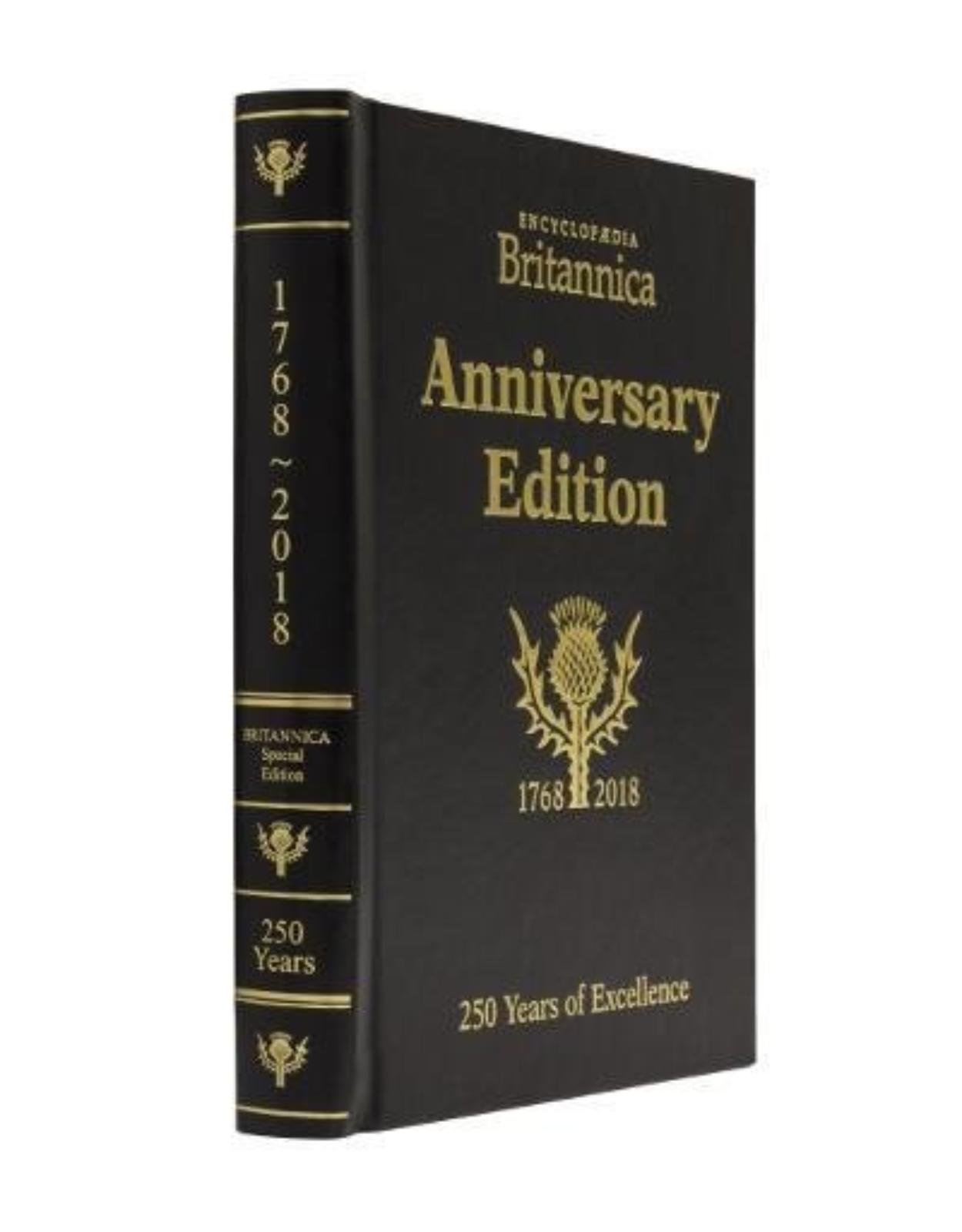 Britannica's 250th Anniversary Collector's Edition 2018: 250 Years of Excellence (1768-2018)
Produs indisponibil momentan. Pentru comenzi va rugam trimiteti mail la adresa office@prior.ro sau contactati-ne la numarul de telefon 021 210 89 28 Vedeti mai jos alte produse similare disponibile.
Cod produs/ISBN: 9781625136275
Disponibilitate: Acest produs nu este momentan in stoc
Unlike the traditional Encyclopaedia Britannica Book of the Year, this 2018 Collector's Edition will showcase the articles and writings that have made Britannica one of the most trusted and reliable sources of information for two and half centuries. PART I - "Evolving Knowledge": Traces how knowledge has changed, expanded, and become more reliable over the past 250 years. Only Britannica, with its storied publishing history that began in 1768, can show this evolution. PART II - "Classic Voices": Highlights the words of the great men and women, past and present, who not only shaped our world but also wrote for Britannica, such as: Albert Einstein, Marie Curie, Sigmund Freud, Alfred Hitchcock, Jack Kennedy, and, more recently, Archbishop Desmond Tutu, Pulitzer Prize-winning historian Joseph Ellis and scientist Neil deGrasse Tyson. PART III - "Issues of Today, Visions of Tomorrow": Brings you the foremost writers and scholars from the world today, addressing a wide assortment of subjects, such as Robotic Warfare, Car-less Cities of Tomorrow, Christendom's Future, Suggestions for Geopolitical Peace. Contributors include Martin Scorsese, Harvard's Henry Louis Gates, Jr., E.O. Wilson and Steven Pinker. Former U.S. Secretaries of State James Baker and Madeleine Albright. The Archbishop of Canterbury. Former World Chess Champion Garry Kasparov.
| | |
| --- | --- |
| An aparitie | 2018 |
| Autor | Encyclopaedia Britannica |
| Editura | Encyclopaedia Britannica |
| Format | Hardback |
| ISBN | 9781625136275 |
| Limba | Engleza |
| Nr pag | 700 |