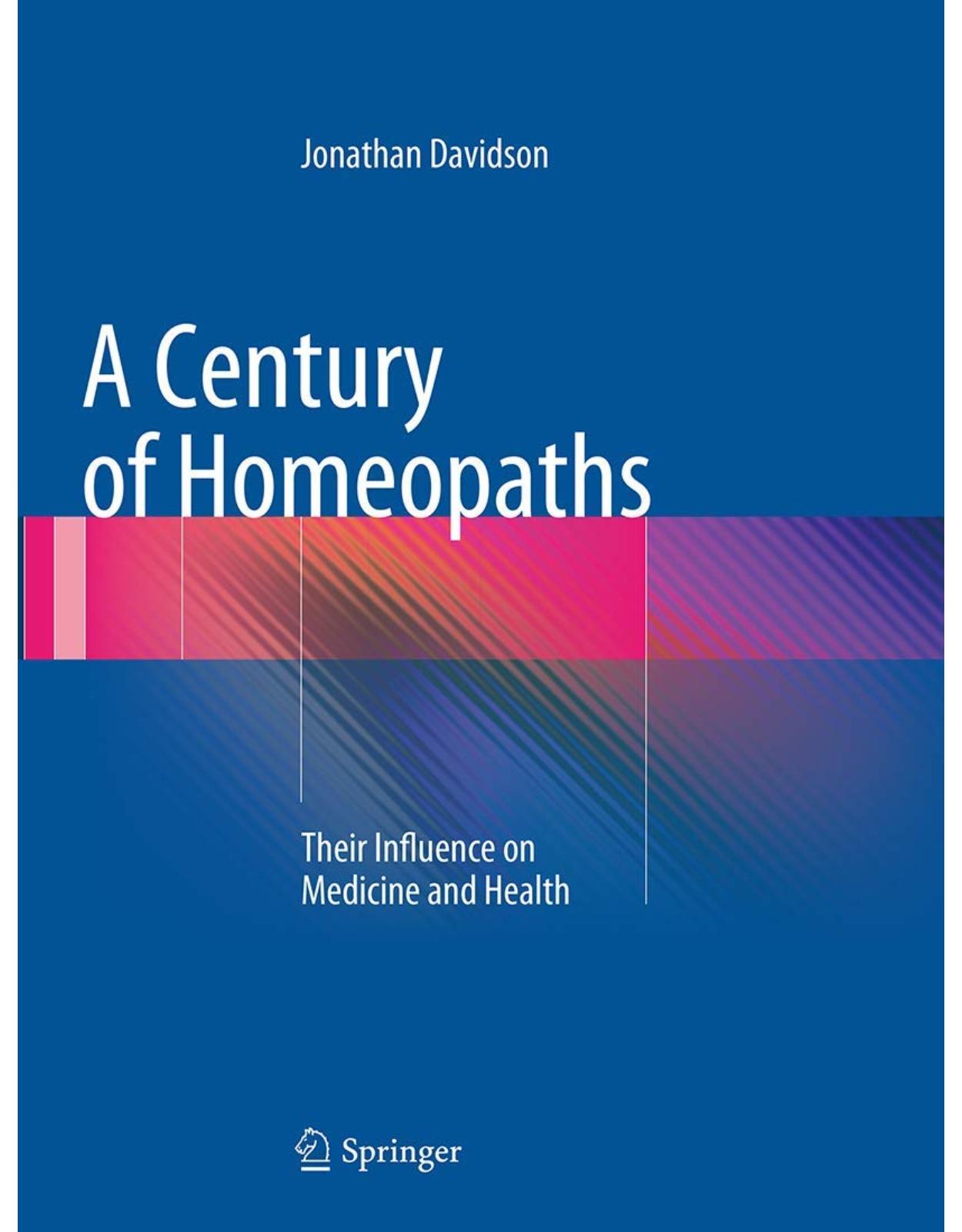 A Century of Homeopaths: Their Influence on Medicine and Health Paperback – 23 Aug. 2016
630.00 lei

(TVA inclus)
Costul de livrare se calculeaza odata cu adaugarea produsului in cos si selectarea localitatii destinatie.
Cod produs/ISBN: 9781493947690
Disponibilitate: La comanda in aproximativ 4 saptamani
Dimensiuni: 21.01 x 1.3 x 27.89 cm
An aparitie: 23 Aug. 2016
Description:
As the values of integrative medicine continues to grow, alternative points of view and treatments are increasing in acceptance and prevalence. Homeopathic medicine is considered an important root to this approach. However, contributions of homeopathically qualified doctors have long been overlooked.
A Century of Homeopaths is a detailed account of the many homeopaths who have contributed to medical progress since 1840. The accomplishments of over 100 homeopaths form the organizing structure of the book - many of whom have been lost to history. The text describes the ways in which homeopaths have influenced medical practice, research and public health, as well as the seminal effect of homeopaths in the emergence of today's medical specialties and in social reform, thus providing insights to healthcare professionals, researchers, students and medical historians.
Table of Contents:
Introduction
Pages 1-4
Davidson, Jonathan, MD
Samuel Hahnemann: Rebarbative Genius
Pages 5-8
Davidson, Jonathan, MD
Women, Reform, and Medical Leadership
Pages 9-28
Davidson, Jonathan, MD
The Homeopathic Scalpel: Contributions to Surgery from the World of Homeopathy
Pages 29-46
Davidson, Jonathan, MD
Homeopaths and the Dawning of Anesthesiology
Pages 47-61
Davidson, Jonathan, MD
Homeopathy and the Mind: From Alienists to Neuroscientists
Pages 63-87
Davidson, Jonathan, MD
Public Health
Pages 89-98
Davidson, Jonathan, MD
The Early Days of Radiation: Homeopathic Shadows
Pages 99-106
Davidson, Jonathan, MD
Heartbeat, Heart Failure, and Homeopathy
Pages 107-113
Davidson, Jonathan, MD
Allergy and Allergic Disorders: Homeopathic Leaders
Pages 115-121
Davidson, Jonathan, MD
Academic Homeopaths Reinvented
Pages 123-135
Davidson, Jonathan, MD
Oncology
Pages 137-142
Davidson, Jonathan, MD
Other Stars in the Sky
Pages 143-152
Davidson, Jonathan, MD
Congress, Parliament, Presidents, and Monarchs
Pages 153-163
Davidson, Jonathan, MD
Bioethics and the Contributions of Otto Guttentag
Pages 165-168
Davidson, Jonathan, MD
Less Is More: Finding the Right Dose
Pages 169-178
Davidson, Jonathan, MD
A Homeopathic Rogues' Gallery
Pages 179-196
Davidson, Jonathan, MD
Concluding Thoughts
Pages 197-202
Davidson, Jonathan, MD
An aparitie: 23 Aug. 2016
Autor: Jonathan Davidson
Dimensiuni: 21.01 x 1.3 x 27.89 cm
Editura: Springer
Format: Paperback
ISBN: 9781493947690
Limba: Engleza
Nr Pag: 224