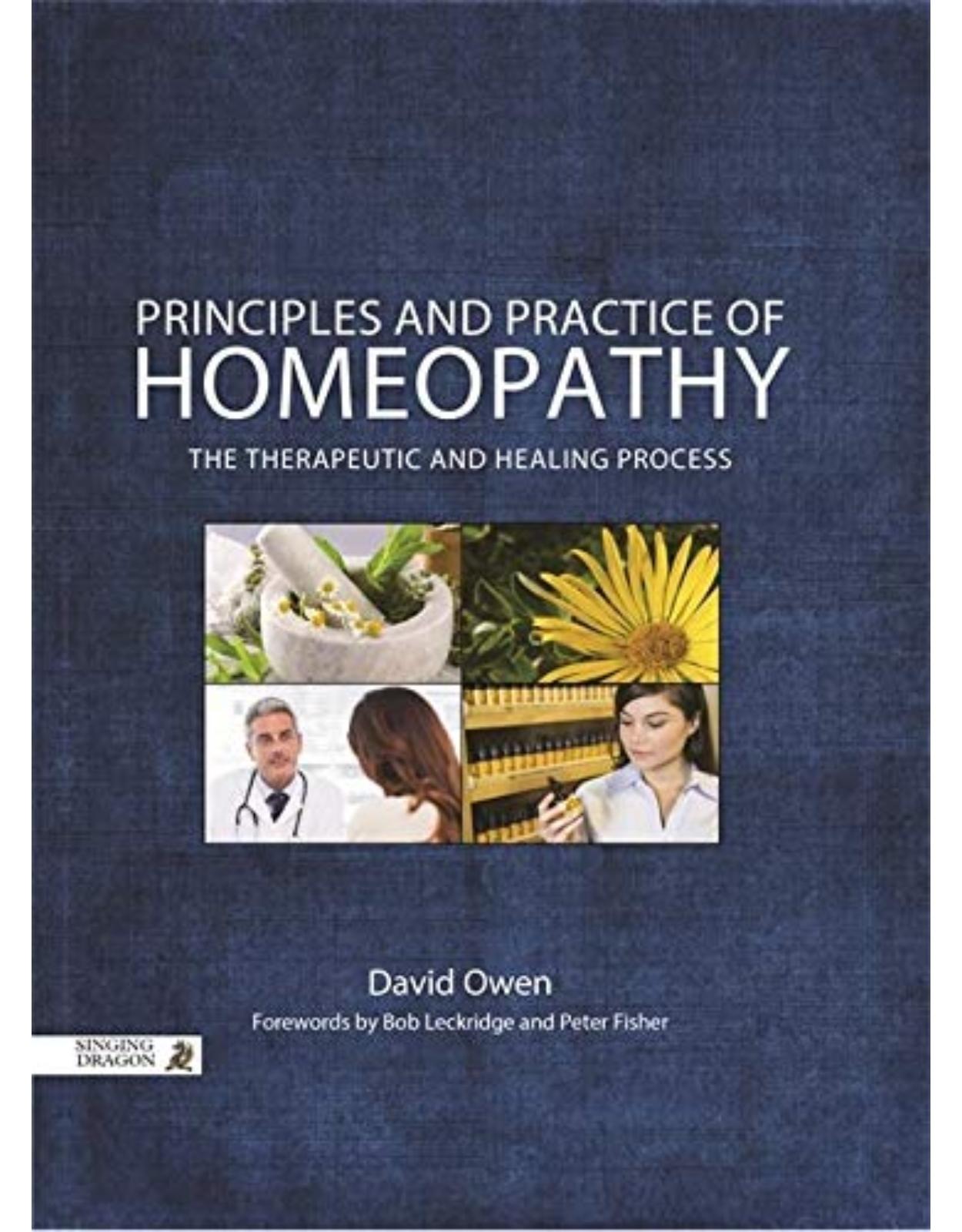 Principles and Practice of Homeopathy: The Therapeutic and Healing Process
231.00 lei

(TVA inclus)
Costul de livrare se calculeaza odata cu adaugarea produsului in cos si selectarea localitatii destinatie.
Cod produs/ISBN: 9781848192652
Disponibilitate: La comanda in aproximativ 4 saptamani
Dimensiuni: 19.6 x 3.4 x 26 cm
Description:
This comprehensive textbook provides a detailed, practical and thorough basis for the understanding and application of the homeopathic process. Drawing on the experience and knowledge of a wealth of contributors, the book offers the foundations for the safe and broadest practice of modern homeopathy. Divided into 6 sections, this book takes the understanding of homeopathy from basic principles to the treatment of acute and chronic illnesses, the first prescription, and difficult, confused and hidden cases. Each section progresses through five themes broadly divided into philosophy, material medica, case taking, case analyses and case management. Each theme is woven together through the text and, section by section, builds into an essential study guide for the homeopathic student. It provides opportunities for reflection, and invites all practitioners to engage in their own personal and professional development.
Table of Contents:
1. Ch01-F10089 - edited
2. Ch02-F10089
3. Ch03-F10089
4. Ch04-F10089
5. Ch05-F10089
6. Ch06-F10089
7. Ch07-F10089
8. Ch08-F10089
9. Ch09-F10089
10. Ch10-F10089
11. Ch11-F10089
12. Ch12-F10089
13. Ch13-F10089
14. Ch14-F10089
15. Ch15-F10089
16. Ch16-F10089
17. Ch17-F10089
18. Ch18-F10089
19. Ch19-F10089
20. Ch20-F10089
21. Ch21-F10089
22. Ch22-F10089
23. Ch23-F10089
24. Ch24-F10089
25. Ch25-F10089 - edited
26. Ch26-F10089
27. Ch27-F10089
28. Ch28-F10089 - edited
29. Ch29-F10089
30. Ch30-F10089
31. Index-F10089
An aparitie: 21 May 2015
Autor: David Owen
Dimensiuni: 19.6 x 3.4 x 26 cm
Editura: Singing Dragon
Format: Hardcover
ISBN: 9781848192652
Limba: Engleza
Nr Pag: 456