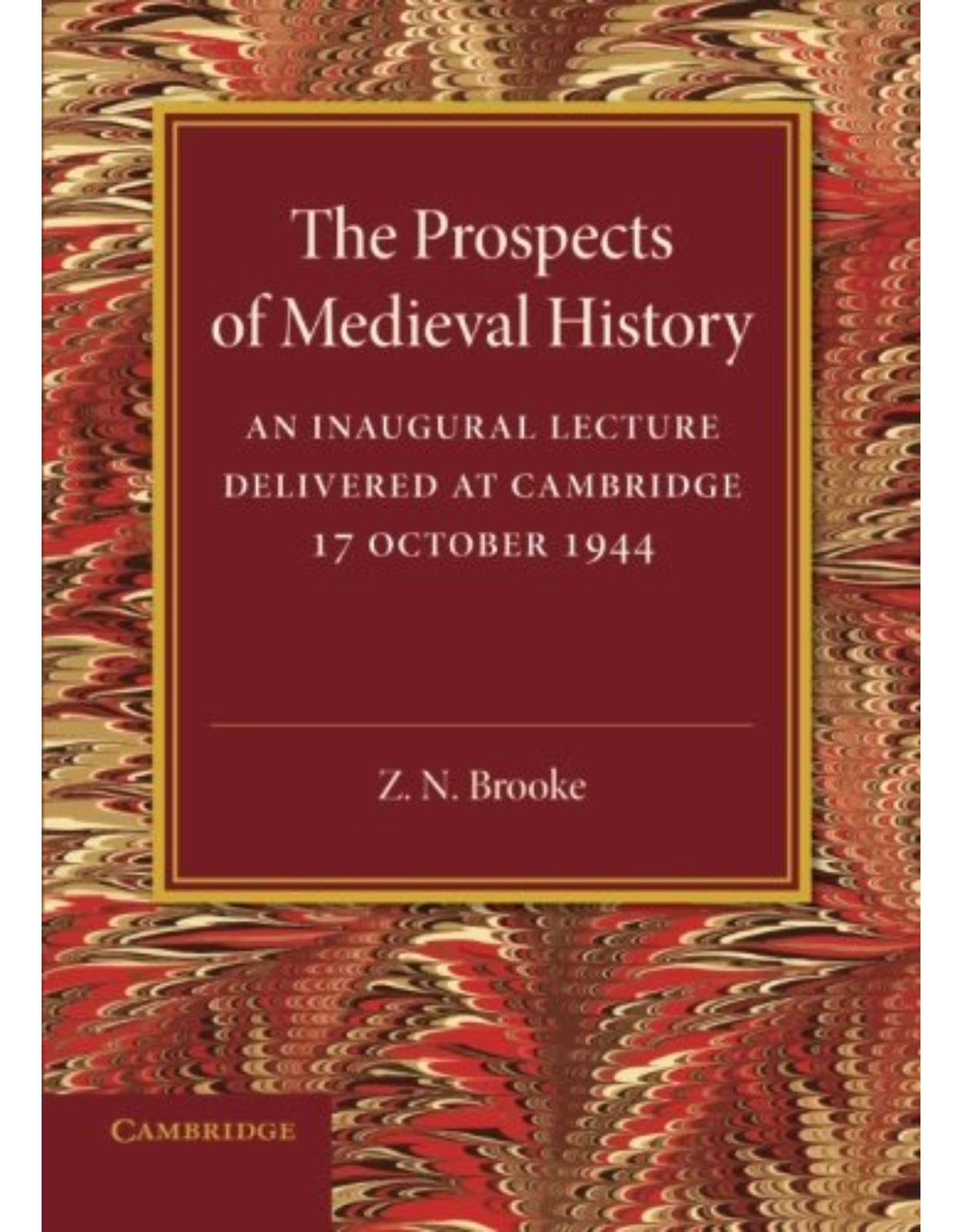 The Prospects of Medieval History: An Inaugural Lecture Delivered at Cambridge, 17 October 1944
57.00 lei

(TVA inclus)
Costul de livrare se calculeaza odata cu adaugarea produsului in cos si selectarea localitatii destinatie.
Cod produs/ISBN: 9781107698475
Disponibilitate: La comanda in aproximativ 4 saptamani
Dimensiuni: 12.7 x 0.2 x 17.8 cm
Originally published in 1944, this book presents the content of Zachary Nugent Brooke's inaugural lecture upon taking up the position of Professor of Medieval History at Cambridge University. This book will be of value to anyone with an interest in medieval history and European history.
An aparitie: 2014
Autor: Z. N. Brooke
Dimensiuni: 12.7 x 0.2 x 17.8 cm
Editura: Cambridge University Press
Format: Paperback
ISBN: 9781107698475
Limba: Engleza
Nr pag: 34
La comanda in aproximativ 4 saptamani

La comanda in aproximativ 4 saptamani

La comanda in aproximativ 4 saptamani

La comanda in aproximativ 4 saptamani

La comanda in aproximativ 4 saptamani