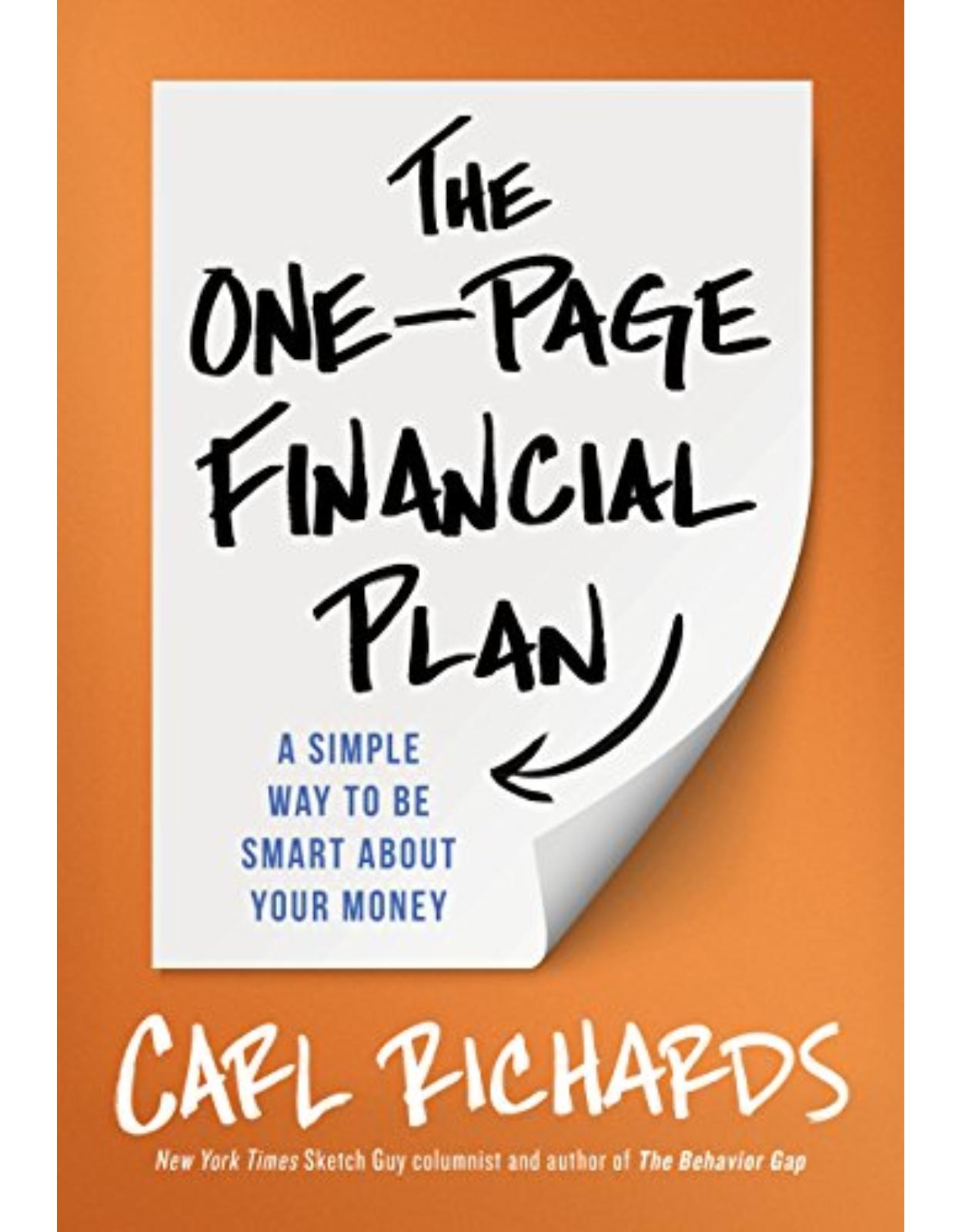 The One-Page Financial Plan : A Simple Way to be Smart About Your Money
100 lei
95.00 lei

(TVA inclus)
Costul de livrare se calculeaza odata cu adaugarea produsului in cos si selectarea localitatii destinatie.
Cod produs/ISBN: 9780241019443
Dimensiuni: 14.6 x 2.2 x 21.9 cm
This is a simple, effective way to transform your finances and your life from leading financial advisor and New York Times columnist Carl Richards. Creating a financial plan can seem overwhelming, but the best plans aren't long or complicated. A great plan has nothing to do with the details of how to save and invest your money and everything to do with why you're doing it in the first place.
Knowing what's important to you, you will be able to make better decisions in any market conditions. The One-Page Financial Plan will help you identify your values and goals. Carl Richard's simple steps will show you how to prioritize what you really want in life and figure out how to get there.
"In a world where financial advice is (often purposely) complicated and filled with jargon, Carl Richards distils what matters most into something that is easy and fun to read." (Wall Street Journal). "Feeling tormented by your finances?
The One-Page Financial Plan helps you identify what you truly want from life, get crystal clear about the financial position you are starting from today, and develop a simple, actionable plan to narrow the gap between the two." (Manisha). Thakor, CEO at MoneyZen Wealth Management Carl Richards is a certified financial planner and a columnist for the New York Times, where his weekly Sketch Guy column has run every Monday for over five years. He is also a columnist for Morningstar magazine and a contributor to Yahoo Finance.
An aparitie: 2015
Autor: Carl Richards
Dimensiuni: 14.6 x 2.2 x 21.9 cm
Editura: Penguin
Format: Paperback
ISBN: 9780241019443
Limba: Engleza
Nr pag: 224
La comanda in aproximativ 4 saptamani

La comanda in aproximativ 4 saptamani

Pe comanda in aproximativ 4 saptamani

Pe comanda in aproximativ 4 saptamani