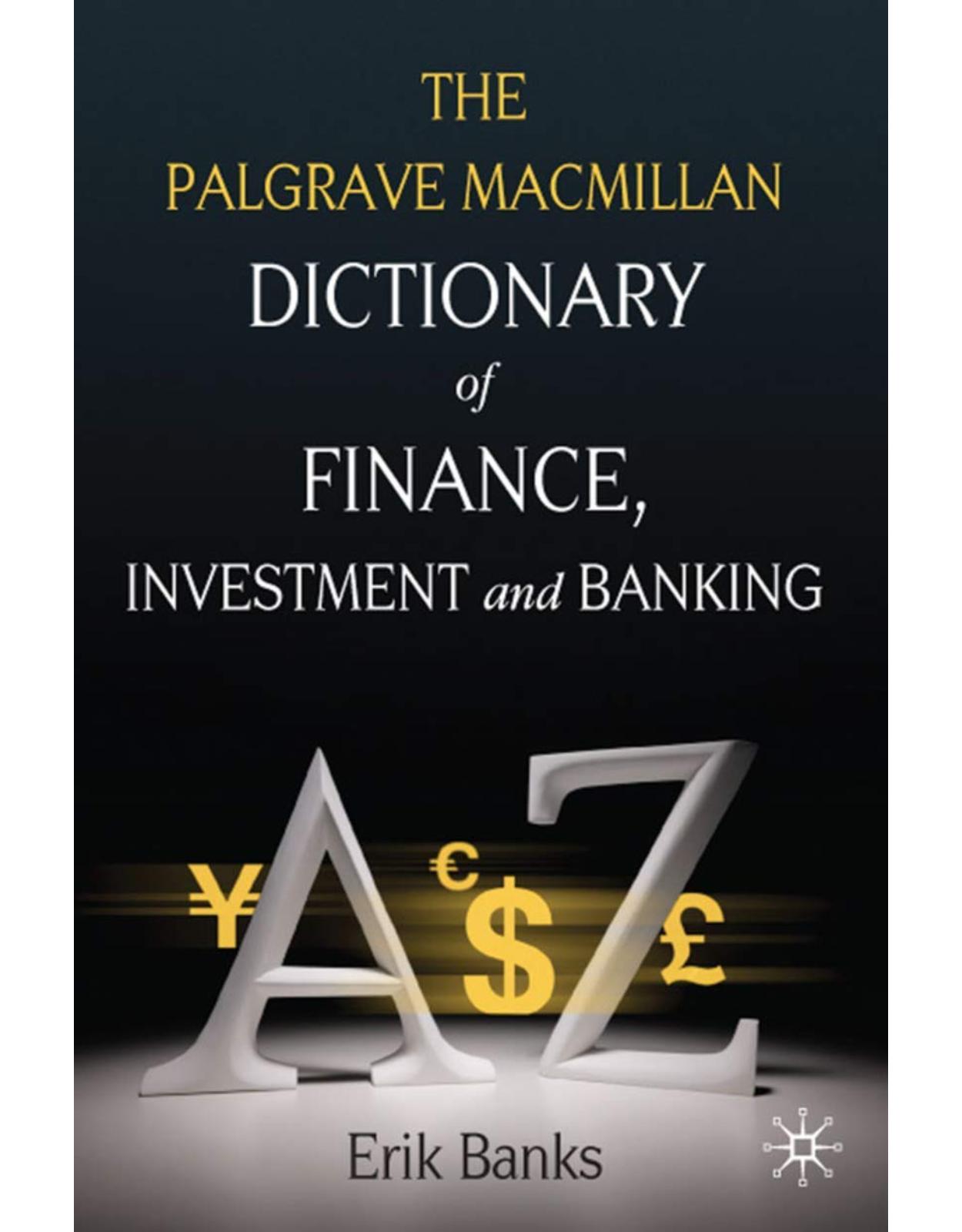 Dictionary of Finance, Investment and Banking
520 lei
150.00 lei

(TVA inclus)
Costul de livrare se calculeaza odata cu adaugarea produsului in cos si selectarea localitatii destinatie.
Cod produs/ISBN: 9780230238299
Dimensiuni: 16,2 x 4 x 24,5 cm
The Palgrave Macmillan Dictionary of Finance, Investment and Banking is an authoritative and comprehensive reference book covering the essential terminology of the international financial marketplace. This dictionary provides concise and rigorous definitions of over 5,000 terms commonly used in the financial industry, covering the disciplines of accounting, banking, corporate finance, investment management and insurance.
Also included are essential formulae and diagrams for enhanced clarification, as well as commonly used acronyms and colloquialisms. / Includes newly-coined terms, reflecting developments in the world of finance following the subprime crisis, and "hot topics" including Islamic finance, bank regulation, carbon/emissions trading, dark trading, business law/bankruptcy, structured products / International coverage, including terminology from Europe, Asia and USA / Ideal for professionals, students, investors, journalists and anyone wishing to understand and use financial terminology with more ease and confidence / Acronyms and foreign language terms grouped separately at the front, as well as in the main body of the text, for ease of use / Numerical terms in a separate section at the front of the book for quick reference / Section tabbing for speed of word location / 50 Diagrams incorporated for added clarity / Contains 190 essential formulae / Covers technical and non-technical terms as well as colloquialisms / Companion website with postbox for reader comments: http://www.palgrave.com/finance/banks
An aparitie: 2010
Autor: Erik Banks
Dimensiuni: 16,2 x 4 x 24,5 cm
Editura: Palgrave Macmillan
Format: Hardback
ISBN: 9780230238299
Limba: Engleza
Nr pag: 560