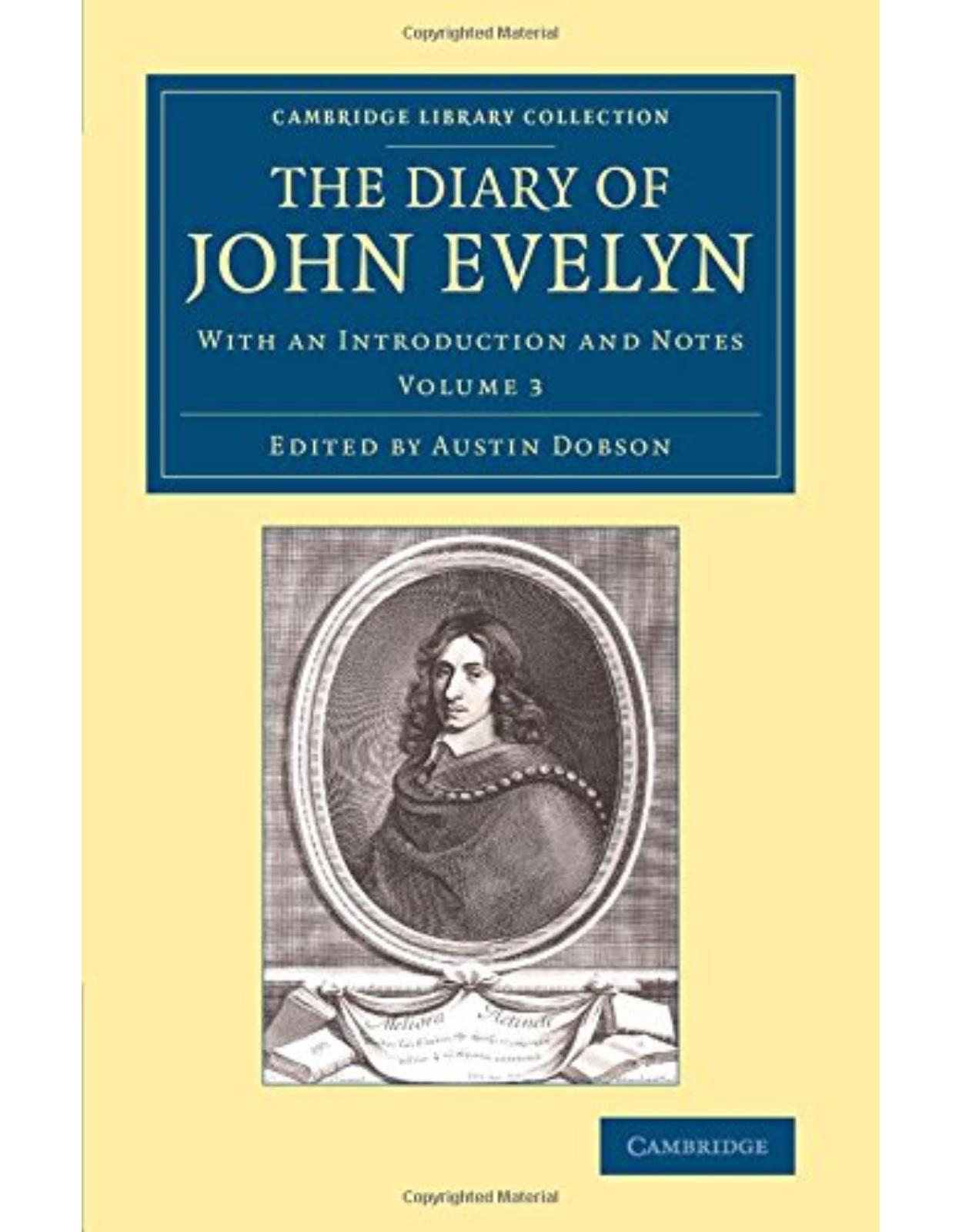 The Diary of John Evelyn 3 Volume Set: The Diary of John Evelyn: With an Introduction and Notes: Volume 3 (Cambridge Library Collection - British & Irish History, 17th & 18th Centuries)
216 Lei

(TVA inclus)
Livrare gratis la comenzi peste 500 RON. Pentru celelalte comenzi livrarea este 20 RON.
Cod produs/ISBN: 9781108078856
Disponibilitate: La comanda in aproximativ 4 saptamani
Dimensiuni: 14 x 3 x 21.6 cm
The Stuart writer and gardener John Evelyn (1620–1706), whose two-volume Sylva is also reissued in this series, kept a diary from the age of eleven, and in the 1680s began to compile this memoir from his records. It was first published in 1818 in an edition by the antiquarian William Bray; this three-volume version of 1906 was edited by Austin Dobson (1840–1921), the author and poet who also wrote the volume on Henry Fielding in the 'English Men of Letters' series, among many other literary biographies. In an extensive preface, Dobson explains his reasons for revisiting a work which had already received much editorial attention, and his introduction gives a short biography of its author. Volume 3 covers the period from 1677, including the death of Charles II and the Glorious Revolution, and ending with notes made a few weeks before Evelyn's death in 1706.
ebookshop
| | |
| --- | --- |
| An aparitie | 2014 |
| Autor | John Evelyn |
| Dimensiuni | 14 x 3 x 21.6 cm |
| Editura | Cambridge University Press |
| Format | Paperback |
| ISBN | 9781108078856 |
| Limba | Engleza |
| Nr pag | 522 |