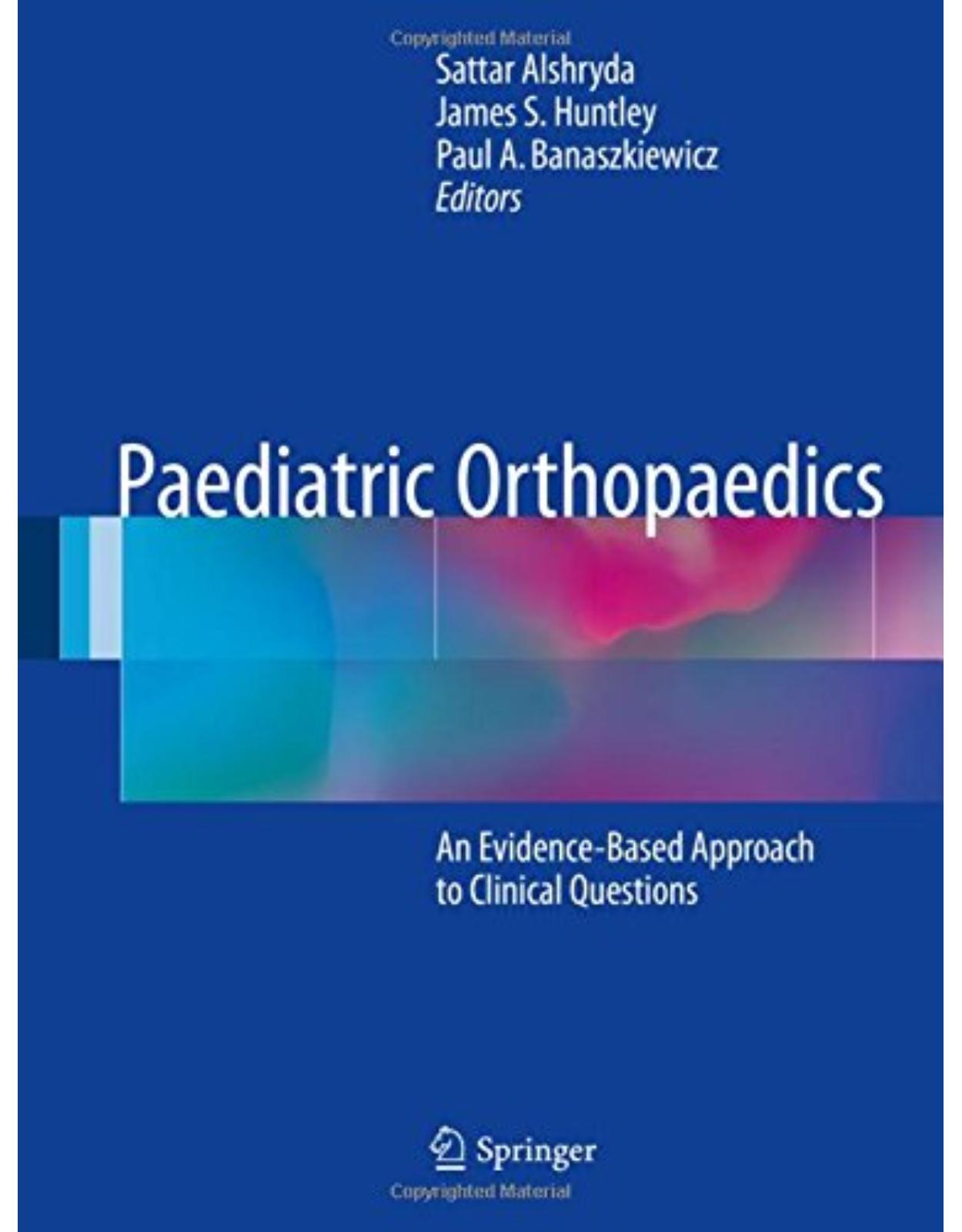 Paediatric Orthopaedics: An Evidence-Based Approach to Clinical Questions
1033 lei
900.00 lei

(TVA inclus)
Costul de livrare se calculeaza odata cu adaugarea produsului in cos si selectarea localitatii destinatie.
Cod produs/ISBN: 9783319411408
Disponibilitate: La comanda in aproximativ 4 saptamani
Dimensiuni: 21.5 x 3.4 x 29 cm
This book provides a refined clinical guide for evidence-based recommendations in paediatric orthopaedics. Focusing on specific body regions (hip, knees, ankle and feet, spine, shoulder, elbow and wrist and hand) this resource addresses clinical questions related to conditions in these areas. A background section in each chapter sets the scene for the best available practice and also appraises the evidence for its strength and weakness. At the end of each chapter, the authors' provide recommendations on future research.
Evidence-Based Paediatric Orthopaedics: The Best Answers to Clinical Questions has been edited by a team of surgeons with a great interest in evidence-based practice who have brought together an international experts to produce this timely book. A wide spectrum audience including paediatric orthopaedic surgeons, trauma surgeons, orthopaedic residents, emergency department doctors, general practitioners and medical students looking for an evidence based approach to paediatric orthopaedics will find this book to be an essential guide for clinical practice.
Reviews
"Using an evidence-based approach, this book presents clinical questions about pediatric orthopedics. … The primary audience is pediatric orthopedic surgeons, as well as those involved in pediatric clinical and basic musculoskeletal research. … The book stimulates important questions and invites discussion and future research. It is very highly recommended to those seriously involved in treating children and adolescents with musculoskeletal problems." (Edward Abraham, Doody's Book Review, June, 2017)
An aparitie: 2017
Autor: Sattar Alshryda, James S. Huntle, Paul A. Banaszkiewicz
Dimensiuni: 21.5 x 3.4 x 29 cm
Editura: Springer
Format: Hardback
ISBN: 9783319411408
Limba: Engleza
Nr pag: 543
La comanda in aproximativ 4 saptamani

La comanda in aproximativ 4 saptamani

La comanda in aproximativ 4 saptamani

La comanda in aproximativ 4 saptamani

La comanda in aproximativ 4 saptamani

La comanda in aproximativ 4 saptamani