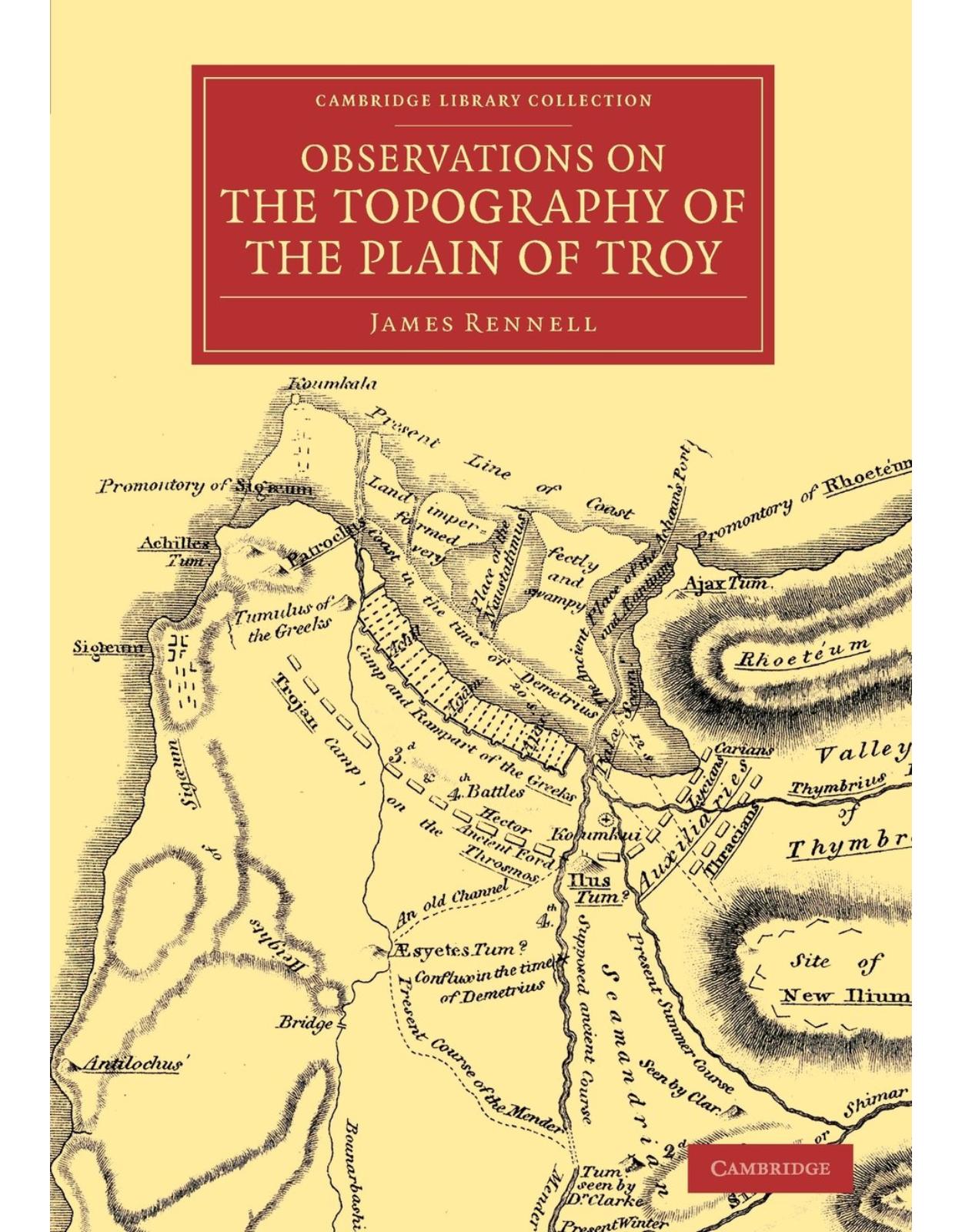 Observations on the Topography of the Plain of Troy: And on the Principal Objects within, and around it Described, or Alluded to, in the Iliad (Cambridge Library Collection - Classics)
137.00 lei

(TVA inclus)
Costul de livrare se calculeaza odata cu adaugarea produsului in cos si selectarea localitatii destinatie.
Cod produs/ISBN: 9781108071826
Disponibilitate: La comanda in aproximativ 4 saptamani
Dimensiuni: 17.8 x 1 x 25.4 cm
James Rennell (1742–1830) could be claimed as the father of historical geography. After a long career at sea and in India, during which he had learned surveying and cartography, he returned to England and entered the circle of Sir Joseph Banks, who encouraged him to widen his interests to include the geography of the ancient world. In this work, published in 1814, Rennell compares the actual topography of the area in which Troy was believed to be located with the accounts of ancient commentators on Homer, with the Homeric accounts themselves, and finally with the work of ancient geographers. Without offering his own solution to the problem, he demolishes with zest the then current theory that Troy was located at the village of Bournabashi - a conclusion with which Heinrich Schliemann later agreed. Rennell's posthumously published work on the topography of Western Asia is also reissued in this series.
An aparitie: 2014
Autor: James Rennell
Dimensiuni: 17.8 x 1 x 25.4 cm
Editura: Cambridge University Press
Format: Paperback
ISBN: 9781108071826
Limba: Engleza
Nr pag: 184
La comanda in aproximativ 4 saptamani

La comanda in aproximativ 4 saptamani

La comanda in aproximativ 4 saptamani

La comanda in aproximativ 4 saptamani

La comanda in aproximativ 4 saptamani

La comanda in aproximativ 4 saptamani