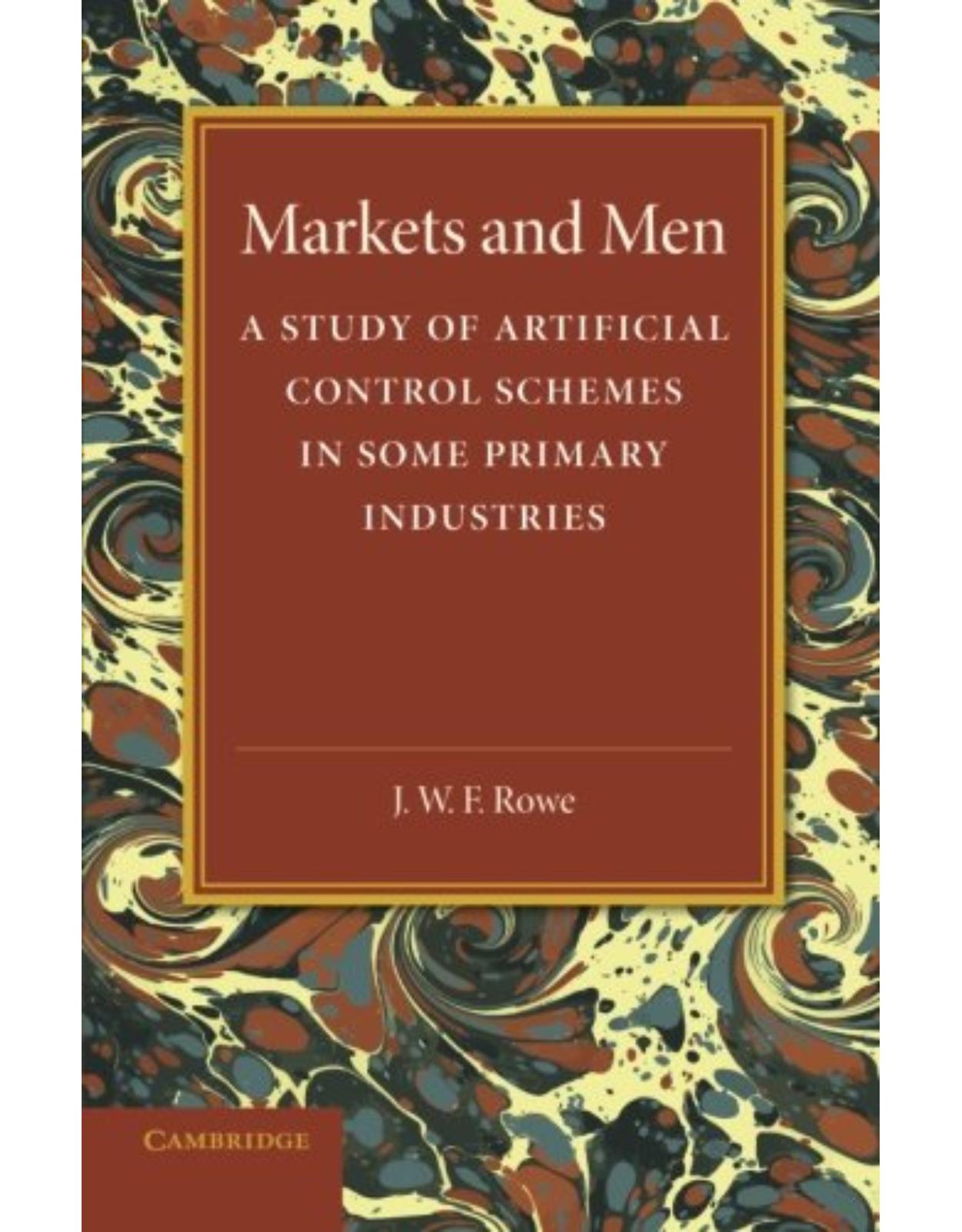 Markets and Men: A Study of Artificial Control Schemes in Some Primary Industries
165.00 lei

(TVA inclus)
Costul de livrare se calculeaza odata cu adaugarea produsului in cos si selectarea localitatii destinatie.
Cod produs/ISBN: 9781107675001
Disponibilitate: La comanda in aproximativ 4 saptamani
Dimensiuni: 12.9 x 1.5 x 19.8 cm
First published in 1936, this book provides a study of artificial control schemes in a variety of primary industries, including coffee, rubber and cotton. Each chapter was originally delivered as a radio lecture, and Rowe maintains the conversational tone in his language so that the contents may appeal to economists and non-specialists alike. This book will be of value to anyone with an interest in artificial control schemes and in the economic concerns of the early 20th century.
An aparitie: 2014
Autor: J. W. F. Rowe
Dimensiuni: 12.9 x 1.5 x 19.8 cm
Editura: Cambridge University Press
Format: Paperback
ISBN: 9781107675001
Limba: Engleza
Nr pag: 278