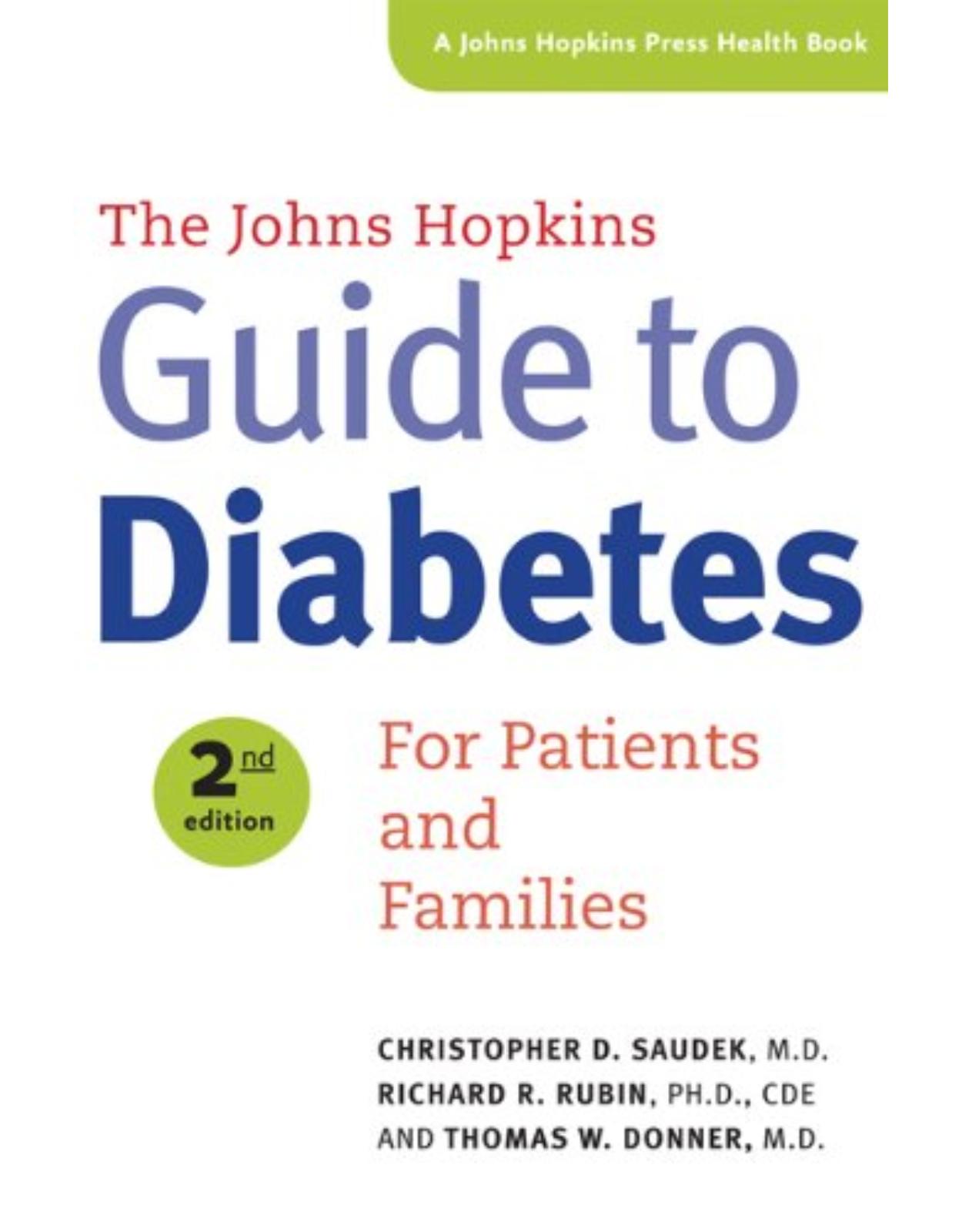 Johns Hopkins Guide to Diabetes, For Patients and Families (Second Edition)
100.00 lei

(TVA inclus)
Costul de livrare se calculeaza odata cu adaugarea produsului in cos si selectarea localitatii destinatie.
Cod produs/ISBN: 9781421411804
Disponibilitate: La comanda in aproximativ 4 saptamani
Living with diabetes is a balancing act. Monitoring blood glucose, food intake, and medication is complicated, so individuals with diabetes need to understand their condition and how best to control it. "The Johns Hopkins Guide to Diabetes" is a comprehe
An aparitie: April 2014
Autor: Saudek Christopher D.| Rubin Richard R.| Donner Thomas W.
Dimensiuni: 23,5x15,6 cm
Editura: Johns Hopkins University Press
Format: Paperback
Limba: Engleza
Nr Pag: 496