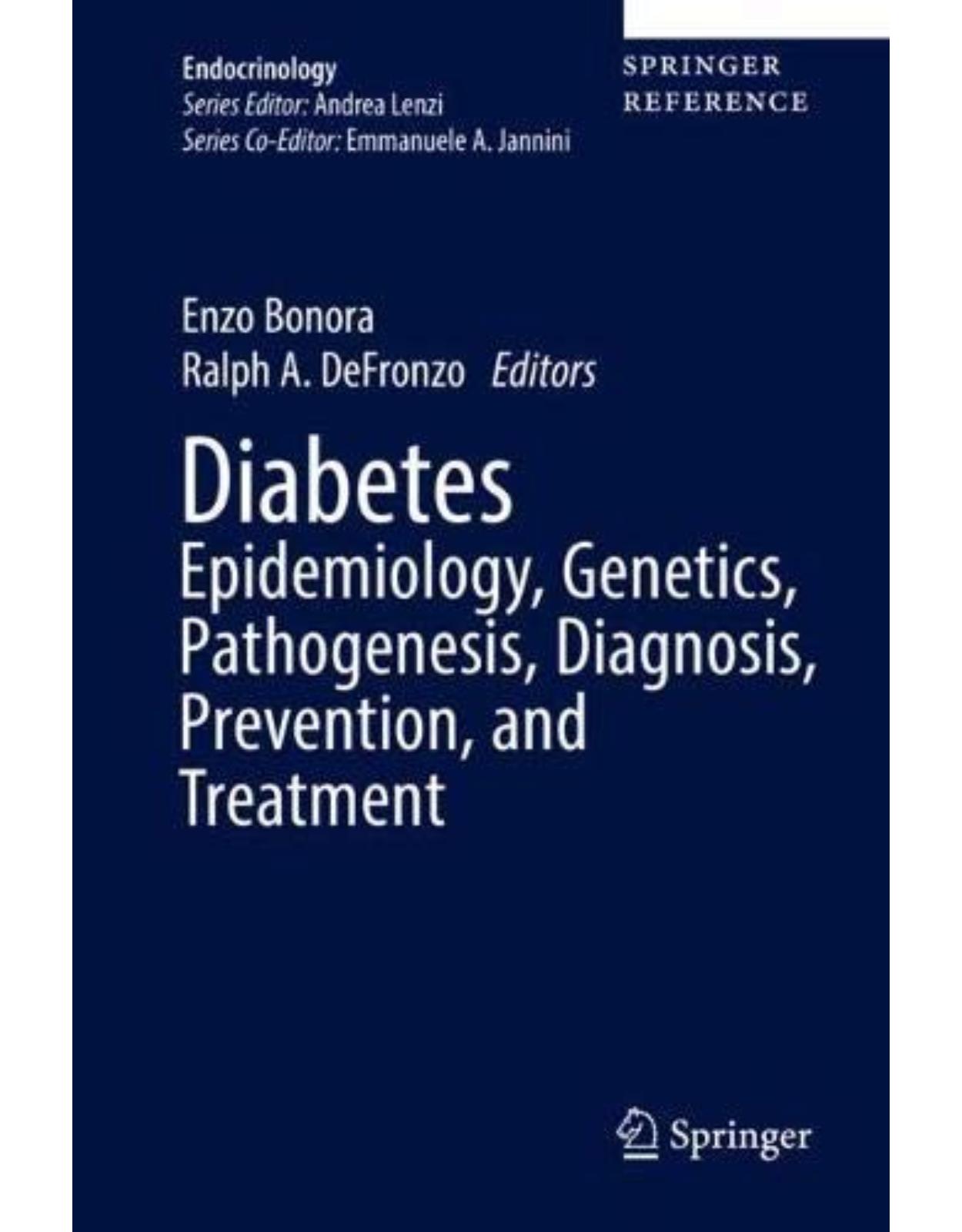 Diabetes. Epidemiology, Genetics, Pathogenesis, Diagnosis, Prevention, and Treatment
1380.00 lei

(TVA inclus)
Costul de livrare se calculeaza odata cu adaugarea produsului in cos si selectarea localitatii destinatie.
Cod produs/ISBN: 9783319450148
Disponibilitate: La comanda in aproximativ 4 saptamani
Dimensiuni: 15.5 x 23.5 cm
•             Detailed and up-to-date guidelines for the prevention and treatment of diabetes
•             Everything on epidemiology, etiology, pathogenesis and pathophysiology
•             Combines a focus on clinical sciences with the discussion of basic research
About this book
This book provides the reader with comprehensive information on the epidemiology, etiology, pathogenesis, pathophysiology, clinical features, prevention, and treatment of diabetes with the aim of empowering health care providers in their daily battle against the disease. Diabetes has been identified by WHO and the United Nations as a medical emergency because of the increase in its global prevalence, which may reach one billion in three to four decades if the trend remains unchanged. Despite improved care that is helping to prolong life, diabetes impacts substantially on the quality of life of those affected and kills or disables several million people each year. The disease is systemic because all organs, tissues, and cells suffer in the presence of hyperglycemia and are damaged by the diabetic milieu. Unfortunately, most patients with diabetes will consequently experience chronic diabetic complications. This book, combining basic science with a practical clinical orientation, will be of value for all physicians and nurses who care for patients with diabetes.
An aparitie: 2018
Autor: Enzo Bonora, Ralph DeFronzo
Dimensiuni: 15.5 x 23.5 cm
Editura: Springer
Format: Hardback
ISBN: 9783319450148
Limba: Engleza
Nr pag: 390