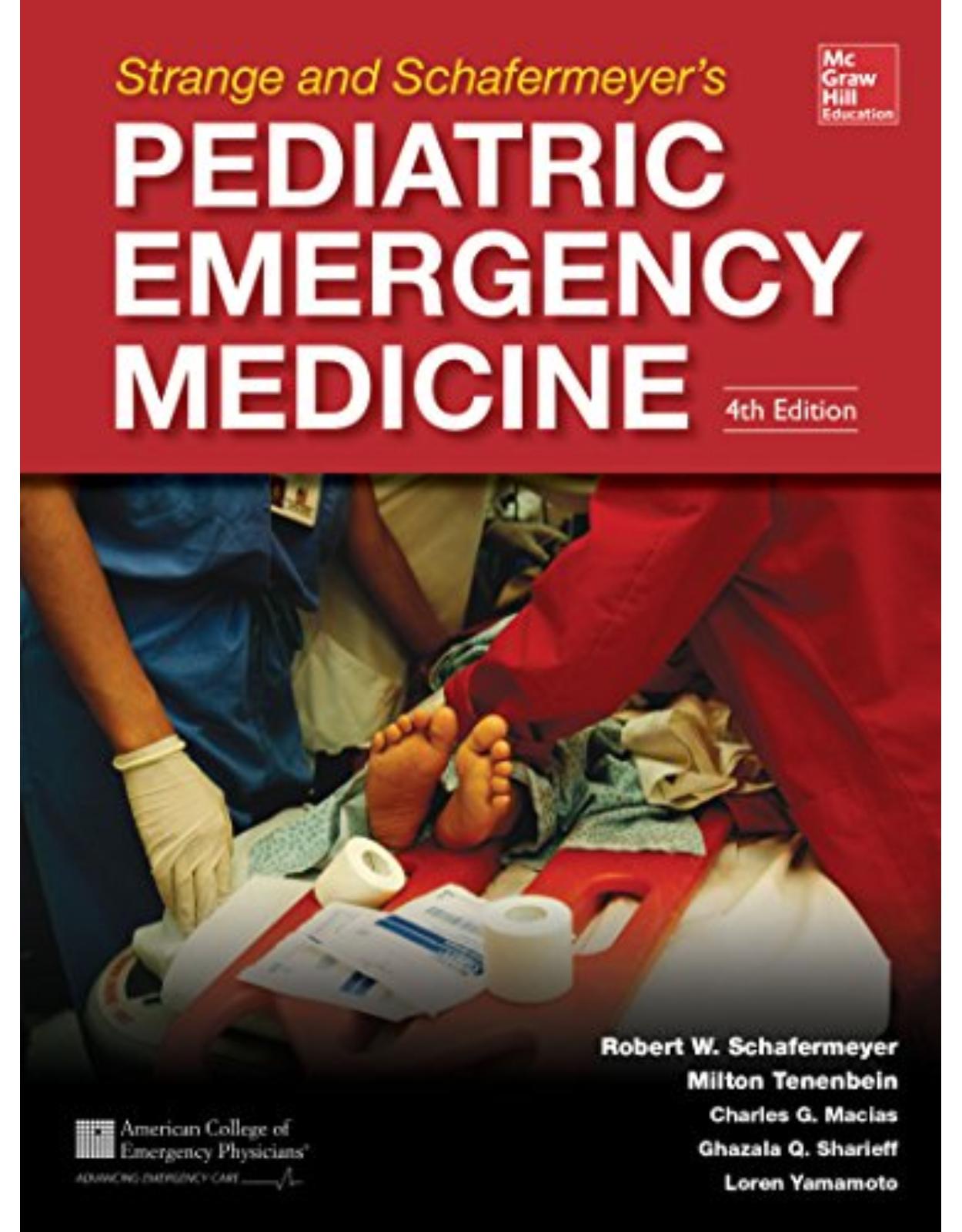 Strange And Schafermeyer's Pediatric Emergency Medicine
825 lei
715.00 lei

(TVA inclus)
Costul de livrare se calculeaza odata cu adaugarea produsului in cos si selectarea localitatii destinatie.
Cod produs/ISBN: 9780071829267
Disponibilitate: Ultimele doua bucati in stoc
Dimensiuni: 21.6 x 3.3 x 27.7 cm
ACHIEVE SUCCESSFUL OUTCOMES WITH THE MOST CLINICALLY FOCUSED GUIDE TO PEDIATRIC EMERGENCY MEDICINE
"…A comprehensive and current resource for anyone who cares for children in an acute setting." -- JAMA (review of previous edition)
Endorsed by the American College of Emergency Physicians, this thoroughly updated, full-color resource presents a complete overview of pediatric emergency medicine.
Pediatric Emergency Medicine begins with an essential symptom-based section on cardinal presentations that familiarizes you with crucial life-saving protocols. Subsequent sections cover all major categories of disease--from respiratory failure to pediatric hypertension--that present in children on an urgent or emergent basis.
FEATURES
Broad scope of the text spans the entire spectrum of pediatric emergencies, from resuscitation and trauma, to gastrointestinal and psychosocial emergencies
Over 100 diagnostic and treatment algorithms present an at-a-glance review of best practices for optimizing patient care
1200 color images show you what to expect and what to do
Chapter-opening key points, followed by concise coverage of pathophysiology, offers incisive guidance on what needs to be done to effectively stabilize and treat the pediatric patient
NEW! Chapter on foreign bodies offers an in-depth overview of this common pediatric problem
NEW! Updated references throughout include the most recent pediatric emergency guidelines and recommendations from professional societies
An aparitie: 2015
Autor: Robert W. Schafermeyer, Milton Tenenbein, Charles G. Macias, Ghazala Sharieff , Loren Yamamoto
Dimensiuni: 21.6 x 3.3 x 27.7 cm
Editura: Mcgraw-Hill Education
Format: Hardback
ISBN: 9780071829267
Limba: Engleza
Nr pag: 1008