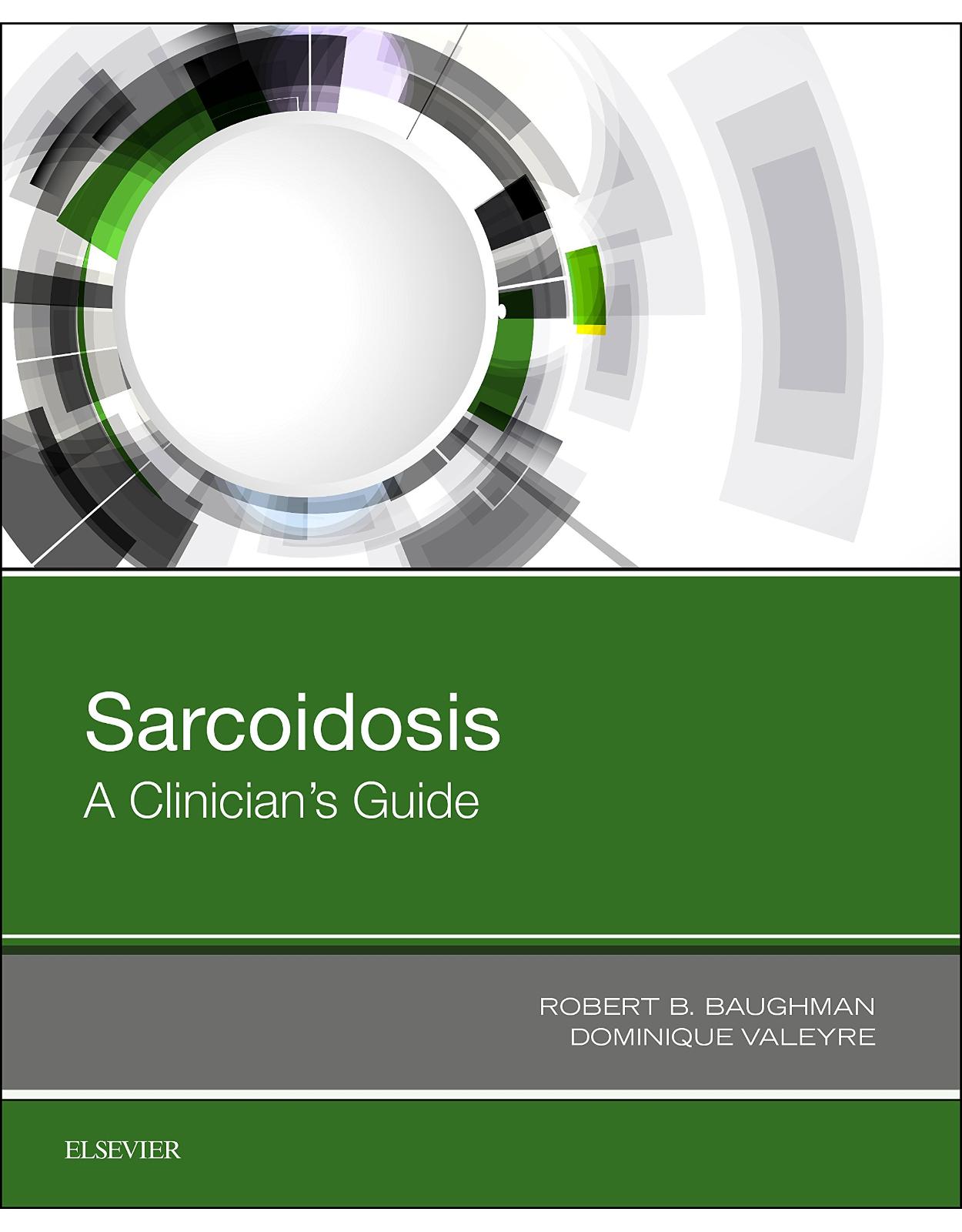 Sarcoidosis: A Clinician's Guide, 1e
380.00 lei

(TVA inclus)
Costul de livrare se calculeaza odata cu adaugarea produsului in cos si selectarea localitatii destinatie.
Cod produs/ISBN: 9780323544290
Disponibilitate: La comanda in aproximativ 4 saptamani
Dimensiuni: 19 x 1.9 x 23.5 cm
 Get a quick, expert overview of the etiology, diagnosis, and management of pulmonary and extra pulmonary sarcoidosis with this concise, practical resource. Drs. Robert B. Baughman and Dominique Valeyre fully cover the recent advances in various aspects of this disease, including new genetic studies and new diagnostic techniques. It's an ideal resource for pulmonologists and respiratory medicine specialists, as well as primary care physicians and pulmonary/respiratory care nurses.
Table Of Contents:
Section 1: Epidemiology and Causes
1. Epidemiology
2. Environmental/Infectious Cause
3. Immunologic Manifestation
4. Genetics of Sarcoidosis
5. Models of Granulomatous Disease
6. Pathology of Granuloma
Section 2: Diagnosis
7. Diagnosis of Sarcoidosis
8. Role of Bronchoscopy
9. Cardiac Sarcoidosis
10. Neurosarcoidosis
11. Cutaneous Sarcoidosis
12. Ocular Sarcoidosis
13. Other Visceral Organs
14. Parasarcoidosis
Section 3: Monitoring
15. Evaluation of Pulmonary Disease
16. Roentgenogram, CT, and MRI
17. Nuclear imaging
18. Quality of life
19. Biomarkers
Section 4: Treatment and Complications
20. Anti-inflammatory treatment
21. Fatigue and small fiber neuropathy
22. Calcium, vitamin D, Bones
23. Other treatments
24. Pulmonary hypertension
25. Mortality
An aparitie: 2018
Autor: Robert Phillip Baughman, Dominique Valeyre
Dimensiuni: 19 x 1.9 x 23.5 cm
Editura: Elsevier
Format: Hardback
ISBN: 9780323544290
Limba: Engleza
Nr pag: 336