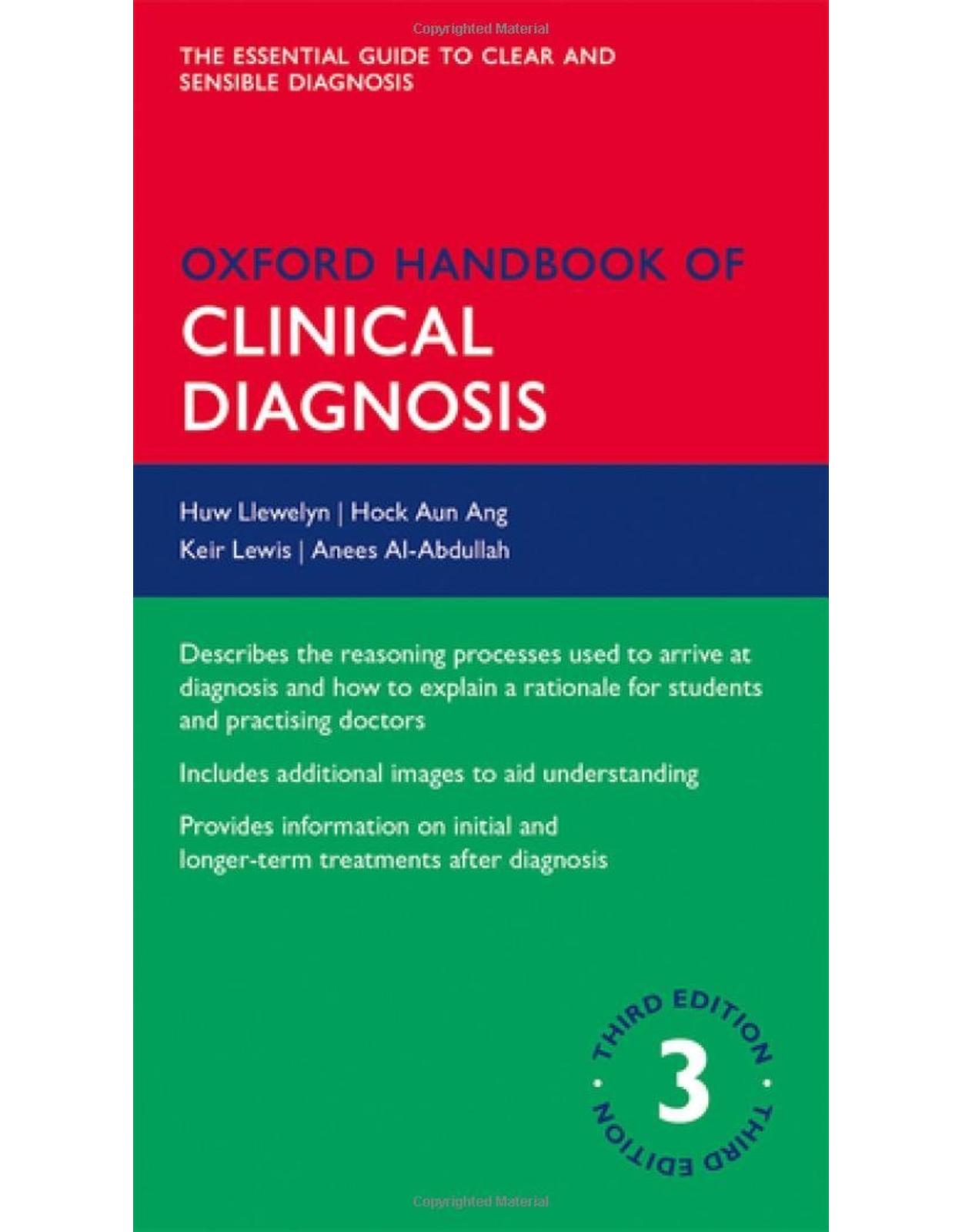 Oxford Handbook of Clinical Diagnosis
190 lei
185.00 lei

(TVA inclus)
Costul de livrare se calculeaza odata cu adaugarea produsului in cos si selectarea localitatii destinatie.
Cod produs/ISBN: 9780199679867
Disponibilitate: La comanda in aproximativ 4 saptamani
Dimensiuni: 18 x 2.5 x 10.7 cm
 Now revised for its third edition, the Oxford Handbook of Clinical Diagnosis provides a concise and practical summary of the reasoning processes behind clear and confident diagnosis. The handbook is set out systematically with symptoms and signs through each specialty, and includes a detailed description of the basis of logical evidence-based differential diagnosis. 
This new edition has been updated with clearer diagrams and brand new images. Including rarer diagnoses alongside the common conditions, and vital information about longer-term management alongside the initial treatments, this handbook will ensure your excellence and confidence no matter what signs and symptoms your patient presents with. Providing practical help when dealing with problems outside your area of expertise or with unforeseen situations, you can be sure that this handbook will be your perfect companion to clear and confident diagnoses throughout your medical career.
An aparitie: 2014
Autor: Huw Llewelyn, Hock Aun Ang , Keir Lewis , Anees Al-Abdullah
Dimensiuni: 18 x 2.5 x 10.7 cm
Editura: Oxford University Press
Format: Paperback
ISBN: 9780199679867
Limba: Engleza
Nr pag: 664