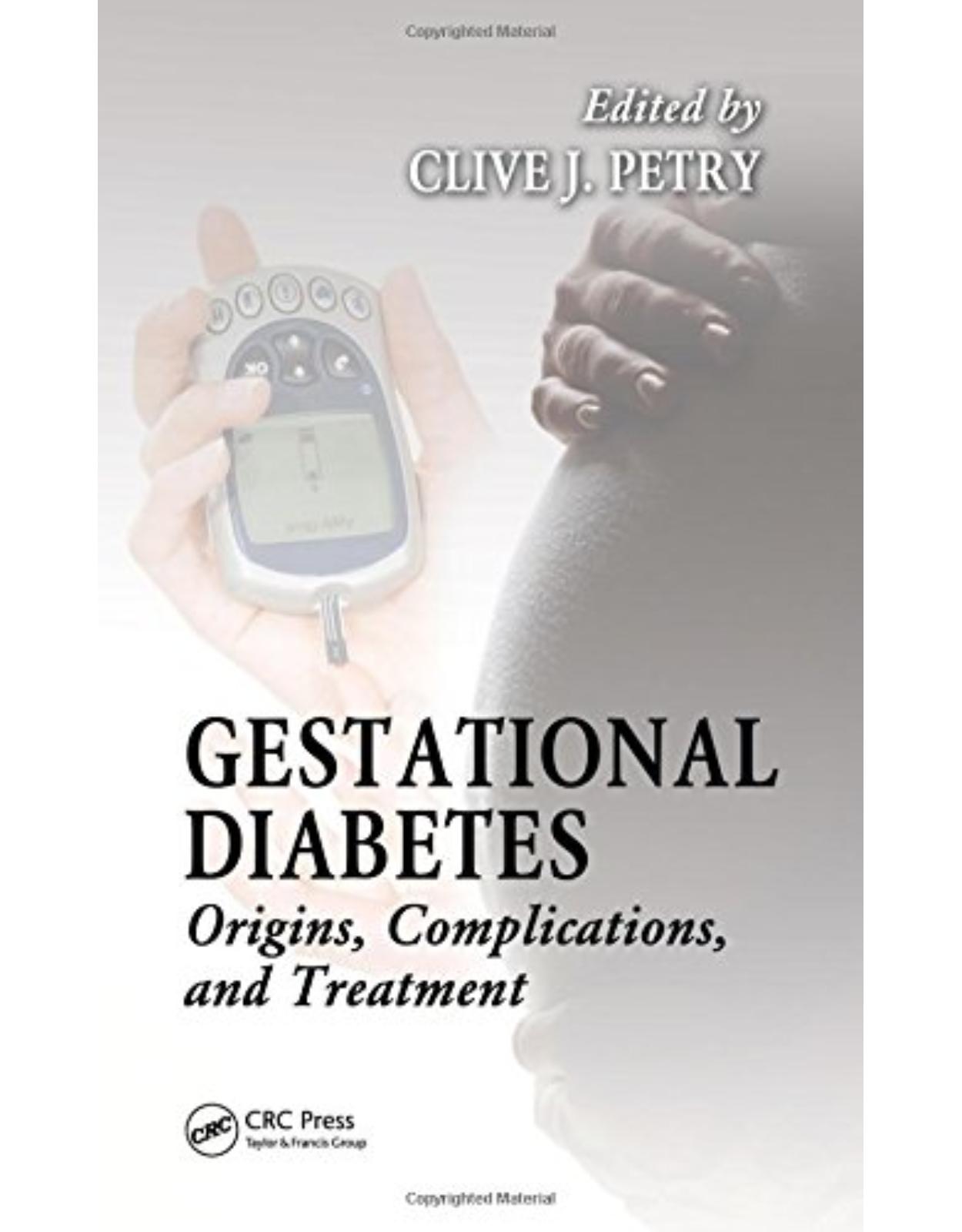 Gestational Diabetes: Origins, Complications, and Treatment
490 lei
450.00 lei

(TVA inclus)
Costul de livrare se calculeaza odata cu adaugarea produsului in cos si selectarea localitatii destinatie.
Cod produs/ISBN: 9781439879962
Disponibilitate: La comanda in aproximativ 4 saptamani
Dimensiuni: 15.5 x 2 x 23.6 cm
Features
Focuses on evidence-based medicine in various aspects of gestational diabetes
Provides glucose requirements for fetal growth and maternal and fetal metabolism, as well as insulin secretion and sensitivity in pregnancy
Covers genetic risk factors, autoimmunity, interaction with obesity, and associations with fetal growth genes
Describes diet therapies, the role of weight loss and exercise, nutritional requirements, and low glycemic index diets
Reviews effects of rapid-, short-, and long-acting insulin, effects of oral hypoglycaemic agents in pregnancy, and clinical management approaches
Highlights how genetic risk factors connect with other forms of diabetes
Presents key recent references in every chapter, identifying those most suitable for gaining greater detail on the topics
Includes summary figures in each chapter, including decision diagram for use when treating gestational diabetes
Summary
Given the rapid increase in the worldwide incidence of gestational diabetes, the need for defining the risks and effects associated with raised glucose concentrations in pregnancy is great. Recent large studies are helping to define the risks, as well as identify the benefits of reducing glucose intolerance. Written by an esteemed list of international authors, Gestational Diabetes: Origins, Complications, and Treatment presents timely reviews relating to some of the most important aspects of gestational diabetes, specifically its causes, consequences, and treatments.

Divided into five sections, the book begins with a section on metabolism in pregnancy and gestational diabetes, dealing with maternal and foetal glucose metabolism and the controversial area of what actually constitutes gestational diabetes. The next section examines risk factors and causes of gestational diabetes, including the obvious but often overlooked factors—being female and pregnant. The text also outlines environmental and genetic risk factors. The third section deals with the potential complications of gestational diabetes for both mother and offspring, considering short-term and long-term effects.

The largest section in the book addresses treatments in an effort to improve the outcome for the mother and the baby. Chapters describe the nutritional approach, considered the cornerstone of treating gestational diabetes, as well as evidence for the role of exercise in its treatment and a useful strategy for treating gestational diabetes pharmacologically. The final section discusses future prospects in screening, diagnosis, prevention, pathophysiology, and treatment of gestational diabetes.
An aparitie: 2014
Autor: Clive Petry
Dimensiuni: 15.5 x 2 x 23.6 cm
Editura: CRC Press
Format: Hardback
ISBN: 9781439879962
Limba: Engleza
Nr Pag: 239