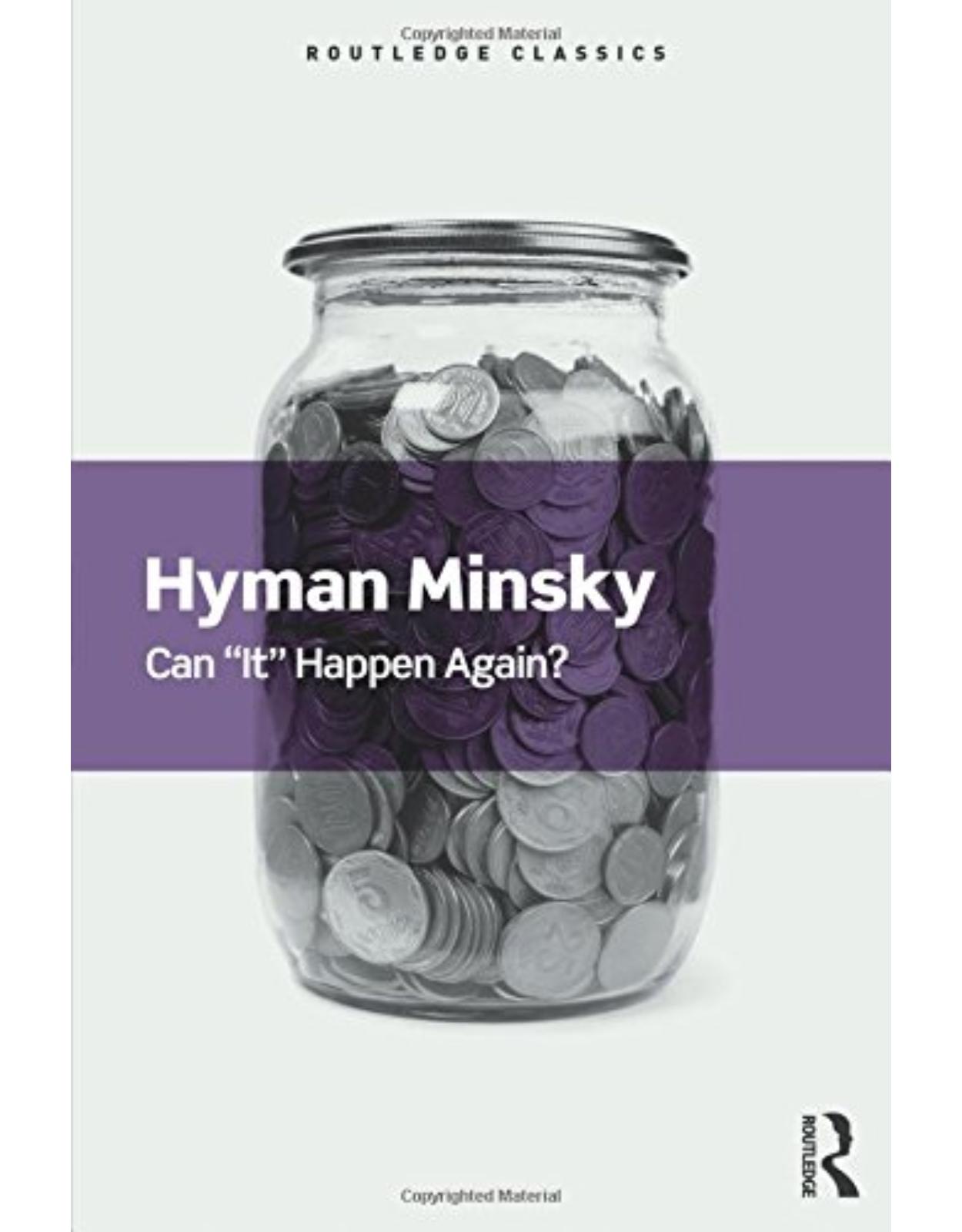 Can "It" Happen Again?
110.00 lei

(TVA inclus)
Costul de livrare se calculeaza odata cu adaugarea produsului in cos si selectarea localitatii destinatie.
Cod produs/ISBN: 9781138641952
Disponibilitate: Ultima bucata in stoc
Dimensiuni: 15.6 x 2 x 23.4 cm
In the winter of 1933, the American financial and economic system collapsed. Since then economists, policy makers and financial analysts throughout the world have been haunted by the question of whether "It" can happen again. In 2008 "It" very nearly happened again as banks and mortgage lenders in the USA and beyond collapsed. The disaster sent economists, bankers and policy makers back to the ideas of Hyman Minsky – whose celebrated 'Financial Instability Hypothesis' is widely regarded as predicting the crash of 2008 – and led Wall Street and beyond as to dub it as the 'Minsky Moment'.
In this book Minsky presents some of his most important economic theories. He defines "It", determines whether or not "It" can happen again, and attempts to understand why, at the time of writing in the early 1980s, "It" had not happened again. He deals with microeconomic theory, the evolution of monetary institutions, and Federal Reserve policy. Minsky argues that any economic theory which separates what economists call the 'real' economy from the financial system is bound to fail. Whilst the processes that cause financial instability are an inescapable part of the capitalist economy, Minsky also argues that financial instability need not lead to a great depression.
This Routledge Classics edition includes a new foreword by Jan Toporowski.
An aparitie: 2016
Autor: Hyman Minsky
Dimensiuni: 15.6 x 2 x 23.4 cm
Editura: Routletge
Format: Paperback
ISBN: 9781138641952
Limba: Engleza
Nr pag: 344
La comanda in aproximativ 4 saptamani

La comanda in aproximativ 4 saptamani

La comanda in aproximativ 4 saptamani

La comanda in aproximativ 4 saptamani

La comanda in aproximativ 4 saptamani

La comanda in aproximativ 4 saptamani