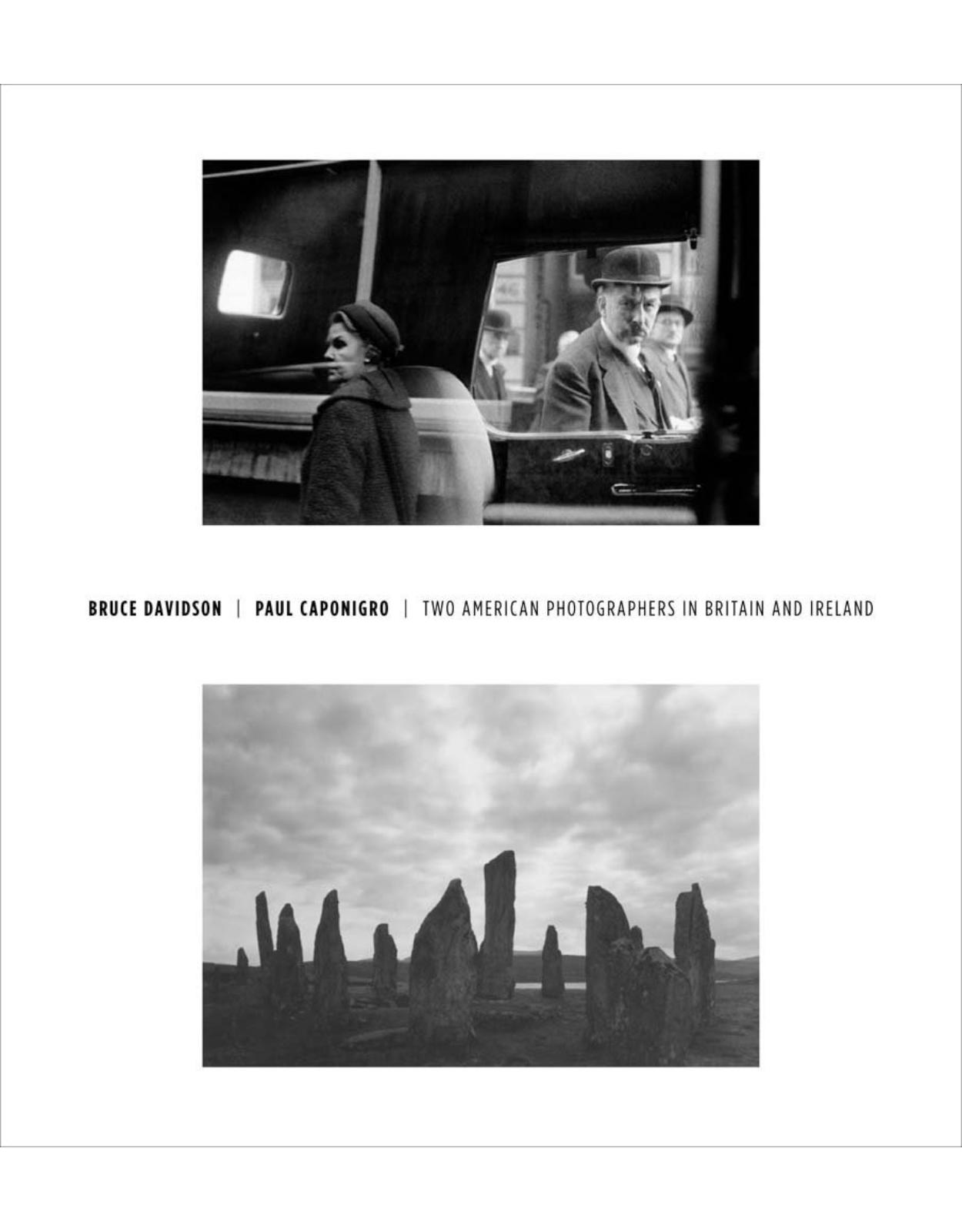 Bruce Davidson/Paul Caponigro. Two American Photographers in Britain and Ireland
245.00 lei

(TVA inclus)
Costul de livrare se calculeaza odata cu adaugarea produsului in cos si selectarea localitatii destinatie.
Cod produs/ISBN: 9780300201499
Disponibilitate: La comanda in aproximativ 4 saptamani
Bruce Davidson (b. 1933) and Paul Caponigro (b. 1932) are two of the greatest American photographers of their generation. Working in different traditions, and exhibiting fundamentally distinct approaches, they are both brilliant observers whose art inspires and provokes. This book, the first to pair the two, examines the work they produced during visits to Britain and Ireland in the 1960s and 1970s. The gritty sensibility that made Bruce Davidson's series Brooklyn Gang such a sensation was unmistakable as he trained his camera on the gamut of British society, travelling from London to Scotland and later to the mining region of Wales. Paul Caponigro, steeped in a formalist black-and-white landscape tradition, made expressive portraits of prehistoric stone circles, dolmens, and ancient Irish churches in the landscape. "Bruce Davidson/Paul Caponigro" brings the work of these artists together into a dramatic visual dialogue.
An aparitie: May 2014
Autor: Watts Jennifer A.| Wilcox Scott
Dimensiuni: 26,7x24,1 cm
Editura: Yale University Press
Format: Hardback
Limba: Engleza
Nr pag: 240