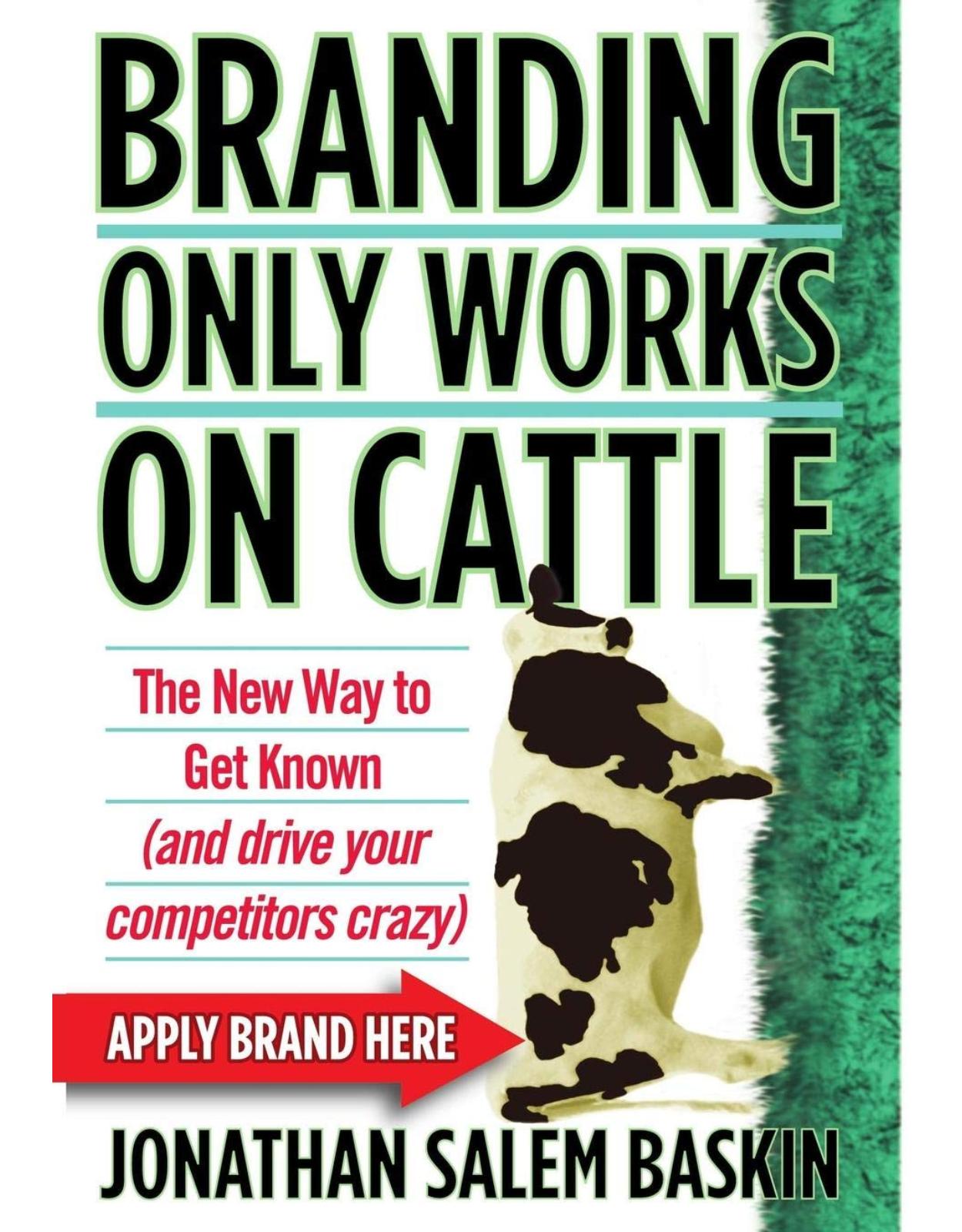 Branding Only Works on Cattle : The New Way to Get Known(and drive your competitors crazy)
125.00 lei

(TVA inclus)
Costul de livrare se calculeaza odata cu adaugarea produsului in cos si selectarea localitatii destinatie.
Cod produs/ISBN: 9780470742570
Disponibilitate: La comanda in aproximativ 4 saptamani
Dimensiuni: 9 x 6.1 x 1.1 inches
Most people don't know it yet, but branding is dead. Of course, we need to know about the things we want to buy, but the billions of pounds spent on logos, sponsorships, and jingles have little - if anything - to do with consumer behaviour.
For example:
-Dinosaur-headed execs in Microsoft ads didn't help sell software.
-Citibank's artsy "live richly" billboards didn't prompt a single new account.
-United Airlines' animated TV commercials didn't fill more seats on airplanes.
In Branding Only Works on Cattle, branding guru Jonathan Salem Baskin reveals that modern consumers are harder to find, more difficult to convince, and even harder to retain. They make decisions based on experience - so what matters isn't how creative, cool, or memorable the advertising is, but how companies can affect consumer behaviour.
Marketing communications, distribution strategies, and customer service are all contributing to the new branding. This book will be the essential guide to understanding and thriving on this new branding dynamic.
An aparitie: 2009
Autor: Jonathan Salem Baskin
Dimensiuni: 9 x 6.1 x 1.1 inches
Editura: John Wiley & Sons Ltd
Format: Hardback
Limba: Engleza
Nr pag: 272
Pe comanda in aproximativ 4 saptamani

La comanda in aproximativ 4 saptamani

Pe comanda in aproximativ 4 saptamani

Pe comanda in aproximativ 4 saptamani

La comanda in aproximativ 4 saptamani

Pe comanda in aproximativ 4 saptamani