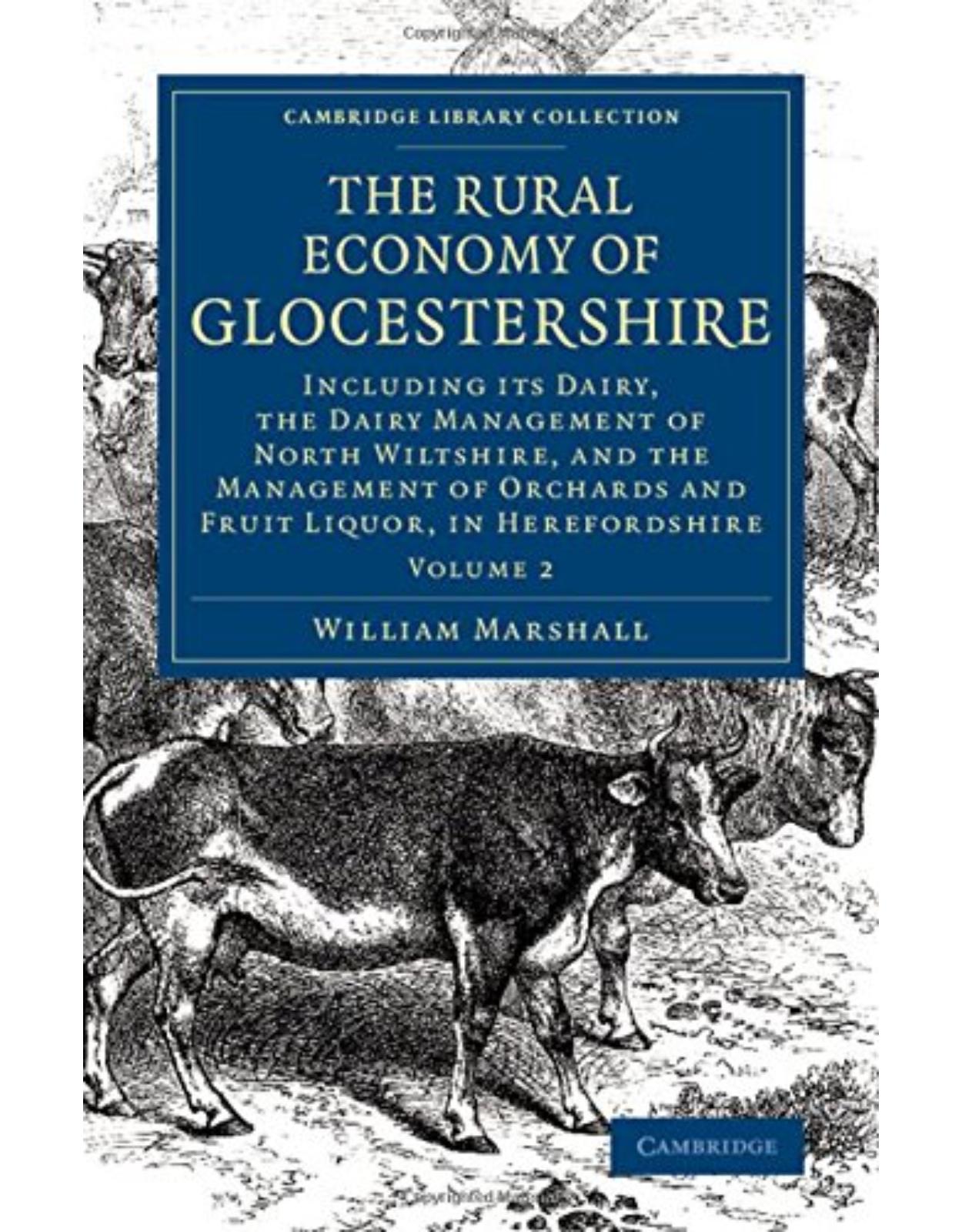 The Rural Economy of Glocestershire: Including its Dairy, Together with the Dairy Management of North Wiltshire, and the Management of Orchards and Fruit Liquor, in Herefordshire (Volume 2)
187.00 lei

(TVA inclus)
Costul de livrare se calculeaza odata cu adaugarea produsului in cos si selectarea localitatii destinatie.
Cod produs/ISBN: 9781108078818
Disponibilitate: La comanda in aproximativ 4 saptamani
William Marshall (1745–1818), from farming stock, became a farmer and then estate manager and land agent after several years spent conducting business in the West Indies. A pioneer of scientific methods of farming, he published widely on best practice, and was also known for his geographical surveys of agriculture. This two-volume 1789 work covers the county of Gloucestershire, but also includes dairy management in north Wiltshire and the orchards and fruit products of Herefordshire. A hands-on reporter, Marshall stayed in the vale of Gloucester to learn the art of cheese-making, and then spent a year in various locations studying local farming practice. Volume 2 covers the Cotswold Hills and the vale of Berkeley, with detailed descriptions of dairy farming in these areas. A section is devoted to Herefordshire, its orchards, and the manufacturing processes and marketing of its famous 'fruit liquors', cider and perry.
An aparitie: 2015
Autor: William Marshall
Editura: Cambridge University Press
Format: Paperback
ISBN: 9781108078818
Limba: Engleza
Nr pag: 422