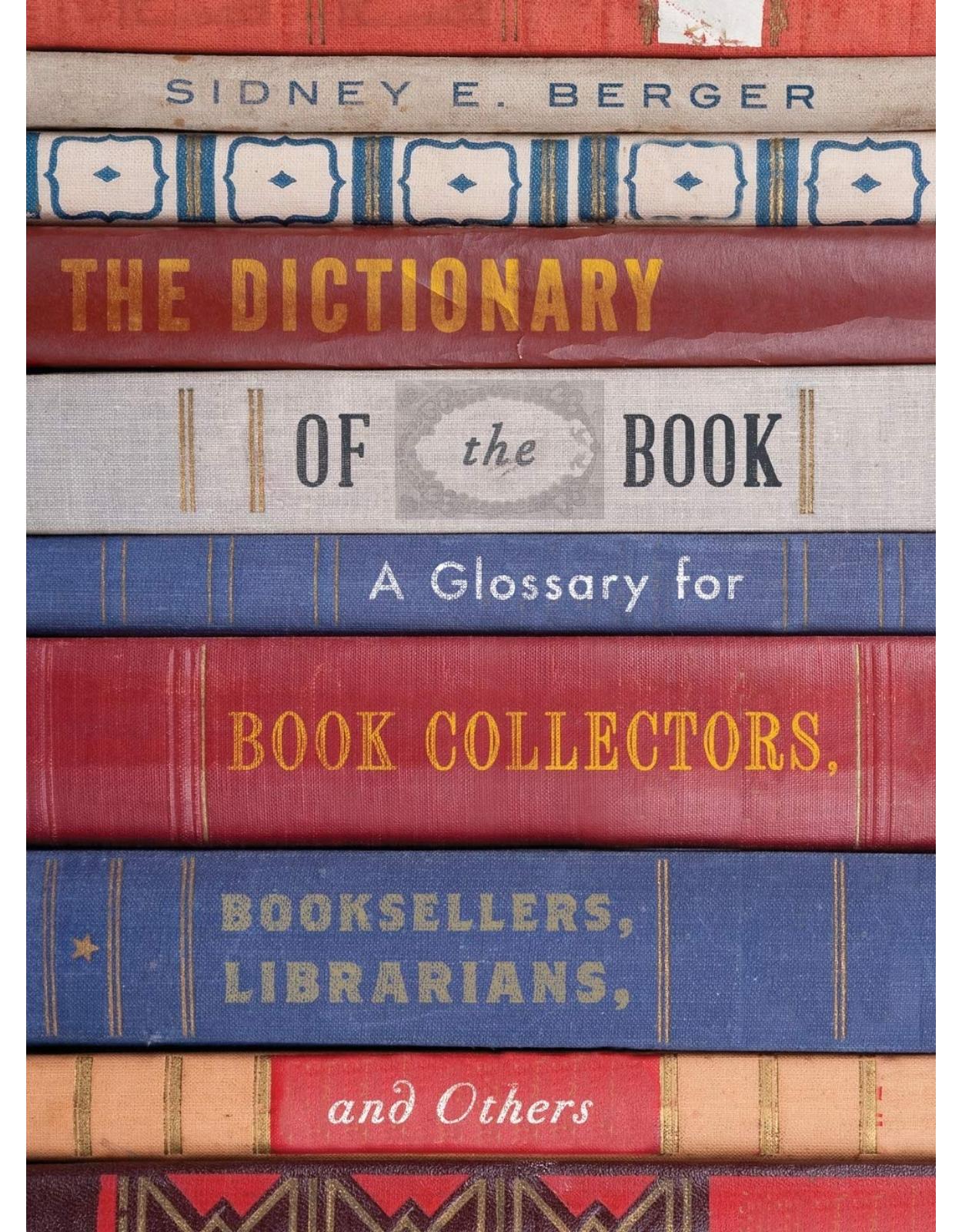 The Dictionary of the Book: A Glossary for Book Collectors, Booksellers, Librarians, and Others
670 Lei
500 Lei

(TVA inclus)
Livrare gratis la comenzi peste 500 RON. Pentru celelalte comenzi livrarea este 20 RON.
Cod produs/ISBN: 9781442263390
Disponibilitate: Ultima bucata in stoc
Dimensiuni: 22.02 x 2.51 x 28.8 cm
Finally, here is the definitive glossary of the book, offering readers all the terms they will need for thorough understanding of how books are made, the materials they are made of, and how they are described in the bookselling, book collecting, and library worlds. Every key term --- over 1,300 different words --- that could be used in booksellers' catalogs, library records, and collectors' descriptions of their holdings is represented in this dictionary. This authoritative sources covers all areas of book knowledge: ·the book as physical object, ·typeface terminology, ·paper, ·printing, ·book collecting, ·book design, ·bibliography, ·calligraphy, t ·he language of manuscripts, ·writing implements, ·librarianship, ·legal issues, ·the parts of a book, and much more. The definitions are supplemented by more than 100 illustrations showing the book as a physical object: parts of books, kinds of illustrations, kinds of printing techniques, tools that librarians, booksellers, and collectors refer to that are used in the making of books, kinds of binding structures and decoration, kinds of paper decoration, and other things.
| | |
| --- | --- |
| An aparitie | 2016 |
| Autor | Sidney E. Berger |
| Dimensiuni | 22.02 x 2.51 x 28.8 cm |
| Editura | Rowman & Littlefield Publishers |
| Format | Hardcover |
| ISBN | 9781442263390 |
| Limba | Engleza |
| Nr pag | 334 |