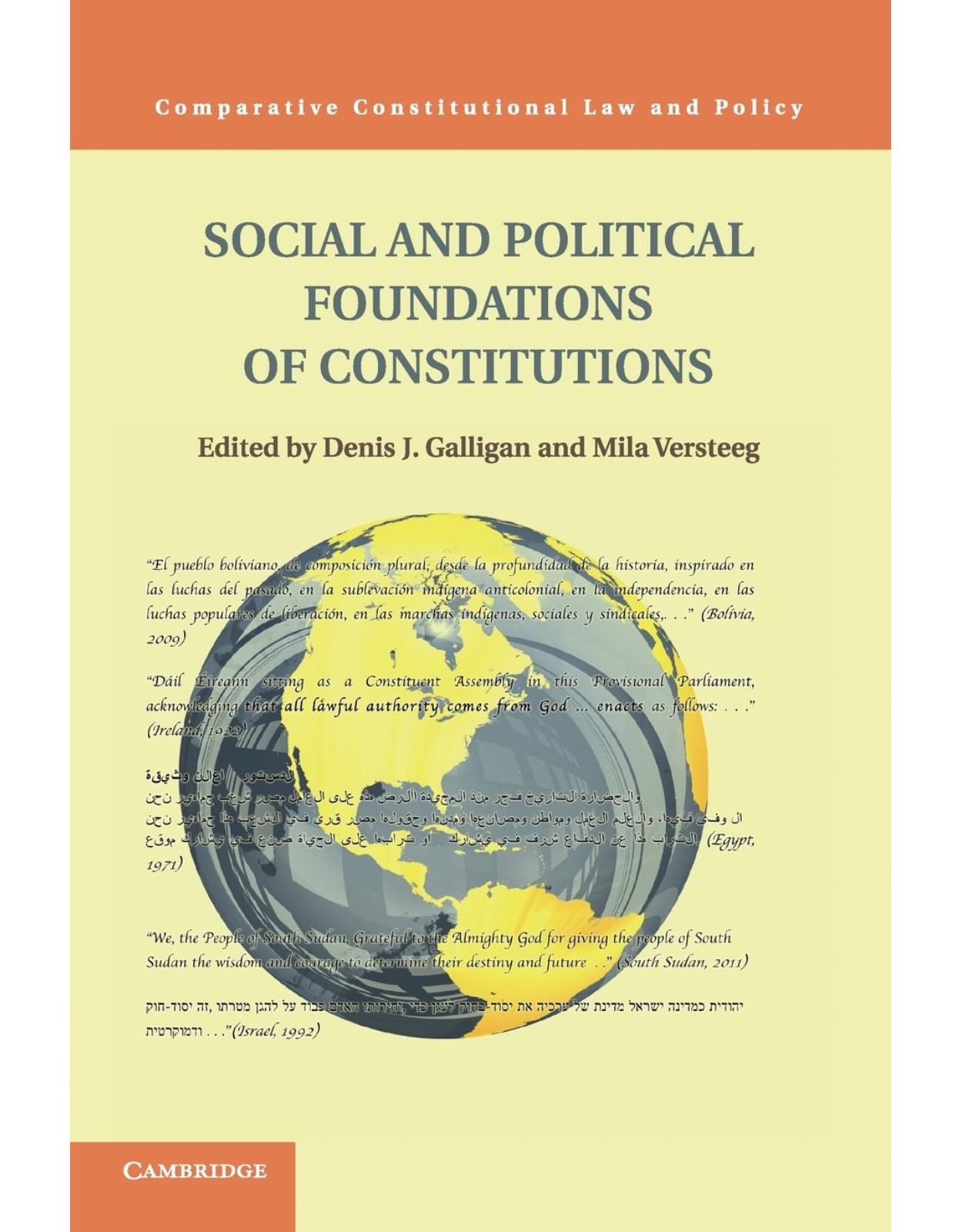 Social and Political Foundations of Constitutions (Comparative Constitutional Law and Policy)
237.00 lei

(TVA inclus)
Costul de livrare se calculeaza odata cu adaugarea produsului in cos si selectarea localitatii destinatie.
Cod produs/ISBN: 9781107546080
Disponibilitate: La comanda in aproximativ 4 saptamani
Dimensiuni: 15.2 x 3.5 x 22.9 cm
This volume analyses the social and political forces that influence constitutions and the process of constitution making. It combines theoretical perspectives on the social and political foundations of constitutions with a range of detailed case studies from nineteen countries. In the first part leading scholars analyse and develop a range of theoretical perspectives, including constitutions as coordination devices, mission statements, contracts, products of domestic power play, transnational documents, and as reflection of the will of the people. In the second part these theories are examined through in-depth case studies of the social and political foundations of constitutions in countries such as Egypt, Nigeria, Japan, Romania, Bulgaria, New Zealand, Israel, Argentina and others. The result is a multidimensional study of constitutions as social phenomena and their interaction with other social phenomena.
An aparitie: 2015
Autor: Denis J. Galligan, Mila Versteeg
Dimensiuni: 15.2 x 3.5 x 22.9 cm
Editura: Cambridge University Press
Format: Paperback
ISBN: 9781107546080
Limba: Engleza
Nr pag: 694