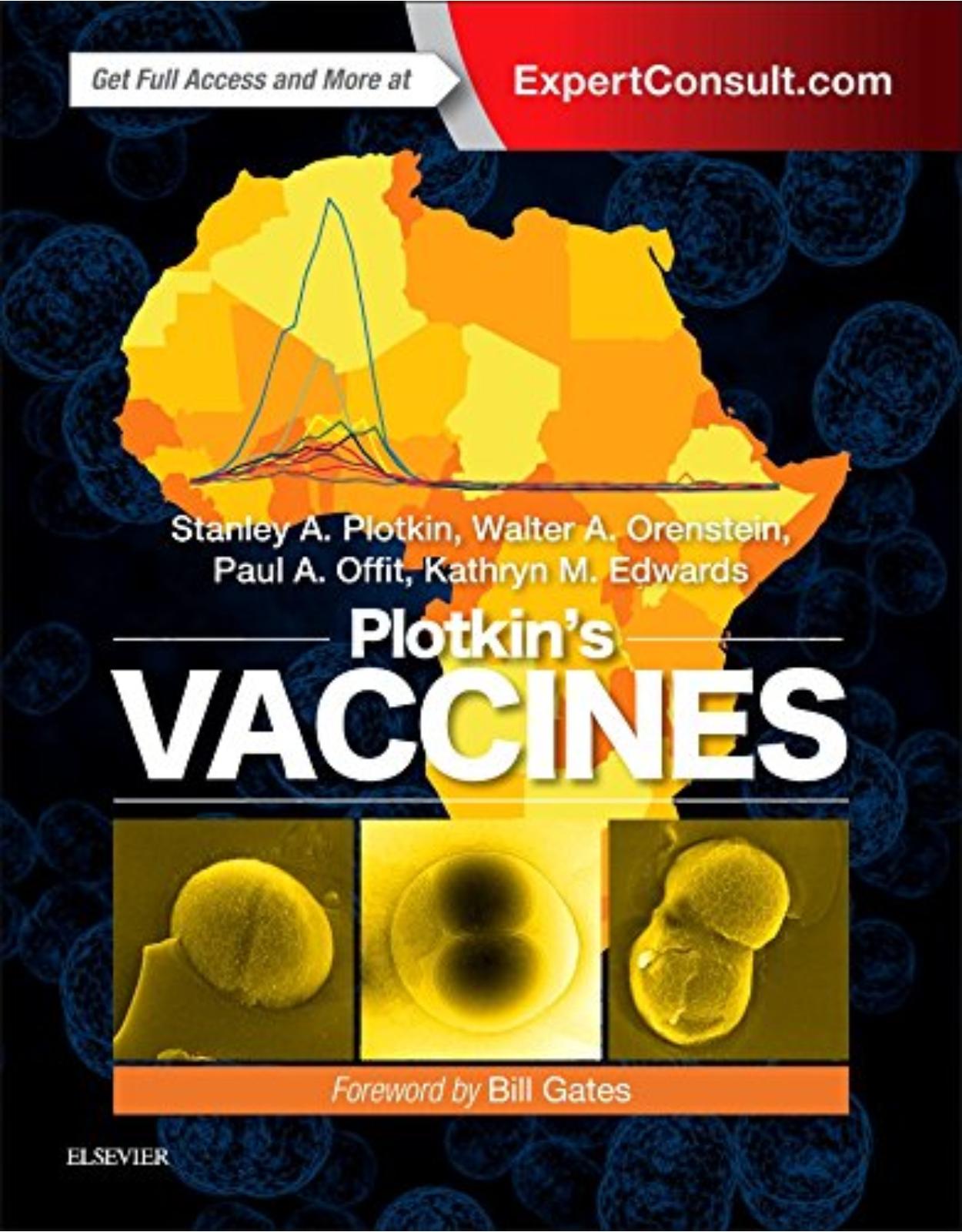 Plotkin s Vaccines, 7th Edition
1554 lei
1365.00 lei

(TVA inclus)
Costul de livrare se calculeaza odata cu adaugarea produsului in cos si selectarea localitatii destinatie.
Cod produs/ISBN: 9780323357616
Disponibilitate: La comanda in aproximativ 4 saptamani
Dimensiuni: 22.2 x 7 x 27.9 cm
 •             Includes complete information for each disease, including clinical characteristics, microbiology, pathogenesis, diagnosis, and treatment, epidemiology, and public health and regulatory issues - plus complete information for each vaccine, including its stability, immunogenicity, efficacy, duration of immunity, adverse events, indications, contraindications, precautions, administration with other vaccines, and disease-control strategies.
•             Analyzes the cost-benefit and cost-effectiveness of different vaccine options.
•             Helps you clearly visualize concepts and objective data through an abundance of tables and figures.
New To This Edition:
•             Covers the new oral cholera and zoster vaccines, as well as newly licensed meningococcal group B vaccines and a newly licensed dengue vaccine.
•             Brings you up to date on successful human trials of Ebola vaccines, an enterovirus 71 vaccine licensed in China, and new recommendations and changes to polio vaccines.
•             Features a new chapter on maternal immunization.
•             Expert Consult™ eBook version included with purchase. This enhanced eBook experience allows you to search all of the text, figures, and references from the book on a variety of devices.
An aparitie: 2018
Autor: Stanley A. Plotkin, Walter Orenstein, Paul A. Offit, Kathryn M. Edwards
Dimensiuni: 22.2 x 7 x 27.9 cm
Editura: Elsevier
Format: Hardback
ISBN: 9780323357616
Limba: Engleza
Nr pag: 1720