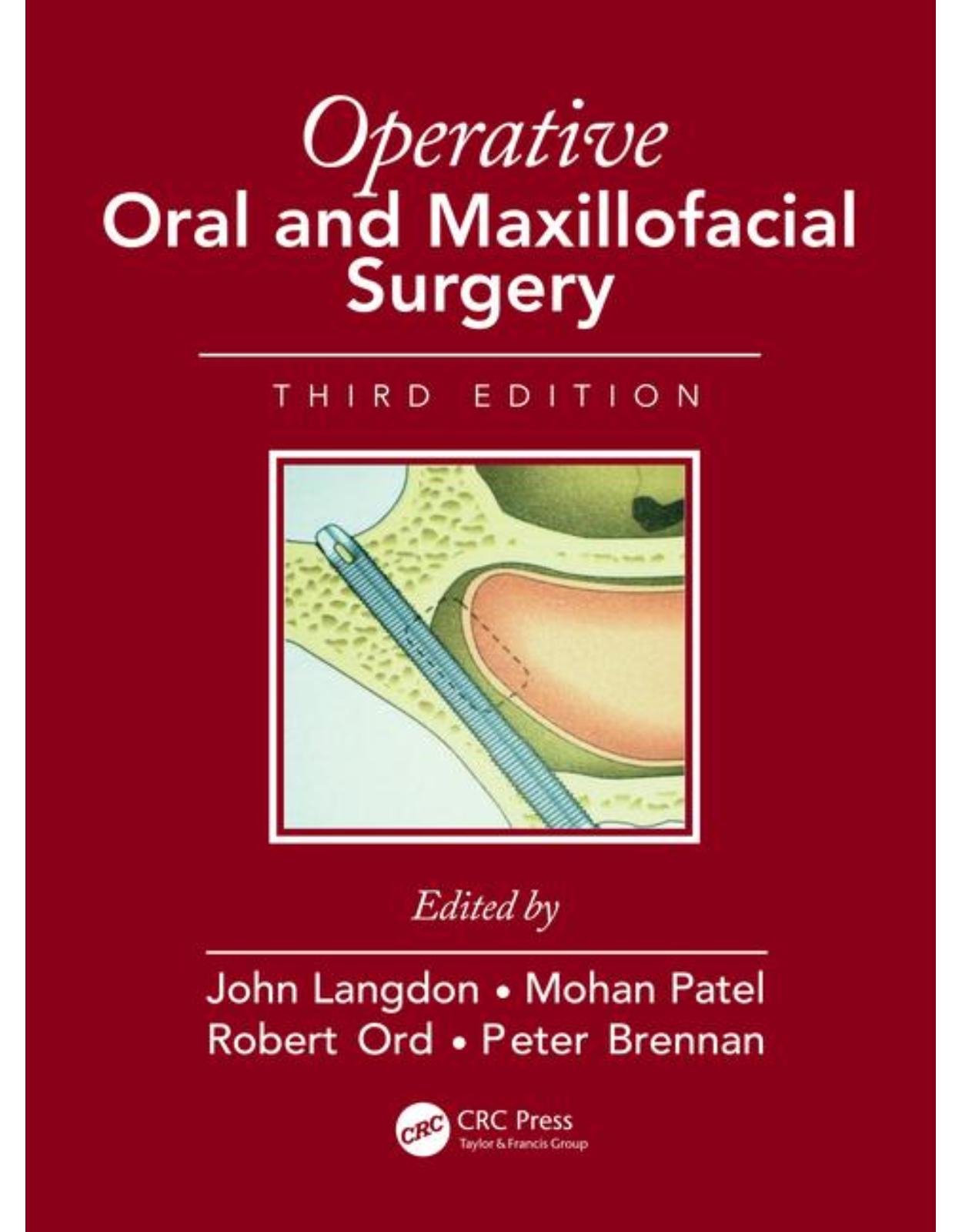 Operative Oral and Maxillofacial Surgery, Third Edition
1617 lei
1350.00 lei

(TVA inclus)
Costul de livrare se calculeaza odata cu adaugarea produsului in cos si selectarea localitatii destinatie.
Cod produs/ISBN: 9781482252040
Disponibilitate: La comanda in aproximativ 4 saptamani
Coperta: Pack - Book and Ebook
Features
Serves as the definitive text of operative oral and maxillofacial surgery, representing best practice in the specialty
Contains the contributions of internationally recognized experts with each chapter representing a "how I do it" master class
Illustrates subject material in a clear, easy-to-read fashion with color artwork, photographs and scans showing each procedure in detail
Provides Vital Source ebook along with print edition, allowing readers to access videos and other electronic components and to download and read the book on a laptop, tablet or other mobile device
Adds self-test multiple choice questions to each chapter to aid revision and enhance learning for trainees
Summary
Since the first edition was published, this book has become the standard text for trainees in oral and maxillofacial surgery preparing for their exit examinations (intercollegiate FRCS). This third edition represents a major advance with each chapter thoroughly revised and updated and relevant new topics added, such as robotics, laser resurfacing and face transplantation. Once again, the editors have selected renowned experts from around the world to author the chapters, ensuring that the book continues to reflect international best practices.
An aparitie: iunie 2017
Autor: John D. Langdon, Mohan F. Patel, Robert Ord, Peter A. Brennan
Editura: CRC press
Format: Pack - Book and Ebook
ISBN: 9781482252040
Limba: Engleza
Nr pag: 952