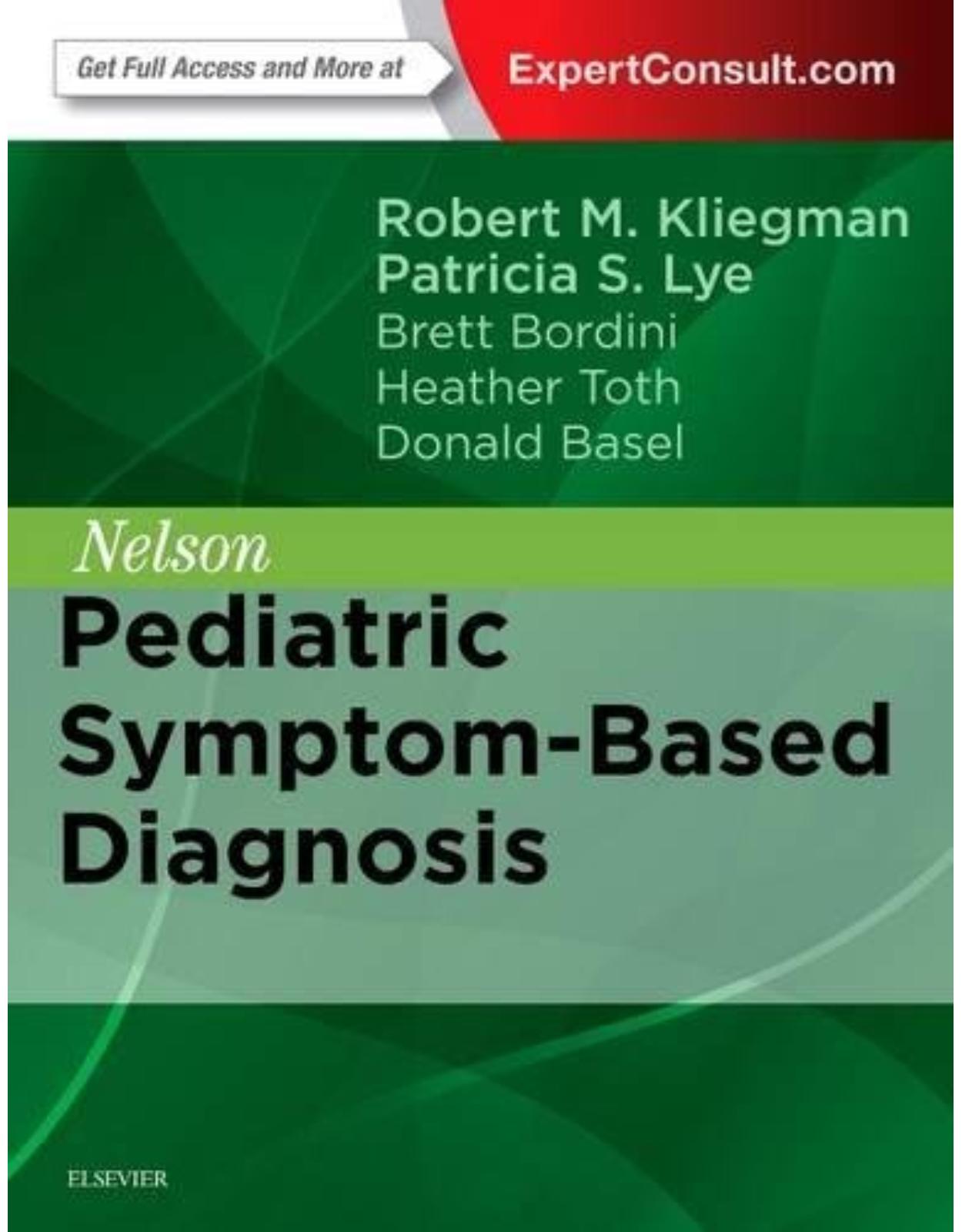 Nelson Pediatric Symptom-Based Diagnosis
420 lei
360.00 lei

(TVA inclus)
Costul de livrare se calculeaza odata cu adaugarea produsului in cos si selectarea localitatii destinatie.
Cod produs/ISBN: 9780323399562
Disponibilitate: Ultimele trei bucati in stoc
Dimensiuni: 22.2 x 8.2 x 28.1 cm
Nelson Pediatric Symptom-Based Diagnosis, by Drs. Robert M. Kliegman, Patricia S. Lye, Brett Bordini, Heather Toth, and Donald Basel, uses a unique, step-by-step, symptom-based approach to differential diagnosis of diseases and disorders in children and adolescents. Conveniently linked to the world's best-selling pediatric reference, Nelson Textbook of Pediatrics, 20th Edition, it focuses on the symptoms you're likely to see in general practice, as well as uncommon disorders. You'll find clear guidance on exactly what to consider and how to proceed when faced with a host of common symptoms such as cough, fever, headache, chest pain, gait disturbances, and many more.
Author Info
By Robert M. Kliegman, MD, Professor and Chair Emeritus, Department of Pediatrics, Medical College of Wisconsin, Milwaukee, Wisconsin ; Patricia S Lye, MD, Assistant Professor, Division of General Pediatrics, Department of Pediatrics, Medical College of Wisconsin; Brett J. Bordini, MD, FAAP, Medical College of Wisconsin, Milwaukee, WI; Heather Toth, MD, Associate Professor, Program Director, Internal Medicine-Pediatrics Residency Program; Interim Section Chief, Pediatric Hospital Medicine; Hospitalist, Departments of Medicine and Pediatrics, Medical College of Wisconsin, Milwaukee, Wisconsin and Donald Basel, BSc, MBBCh, Co-Program Director, Neurofibromatosis and RASopathy, Children's Hospital of Wisconsin; Assistant Professor, Medical College of Wisconsin, Milwaukee, Wisconsin
An aparitie: Mai 2017
Autor: Robert M. Kliegman, Patricia S Lye, Brett J. Bordini, Heather Toth, Donald Basel
Dimensiuni: 22.2 x 8.2 x 28.1 cm
Editura: Elsevier
Format: Hardback
ISBN: 9780323399562
Limba: Engleza
Nr pag: 944