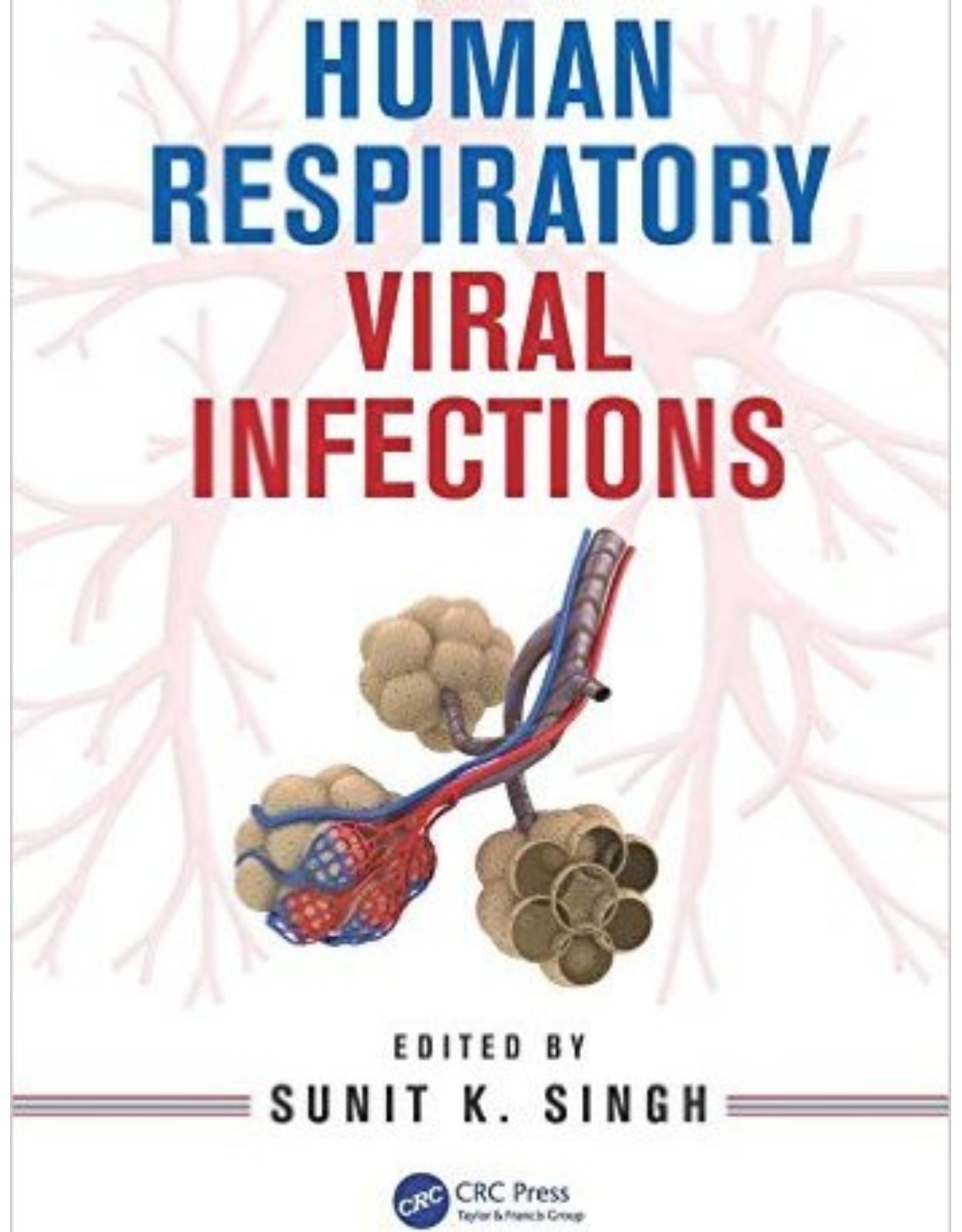 Human Respiratory Viral Infections 1st Edition
650.00 lei

(TVA inclus)
Costul de livrare se calculeaza odata cu adaugarea produsului in cos si selectarea localitatii destinatie.
Cod produs/ISBN: 9781466583207
Disponibilitate: La comanda in aproximativ 4 saptamani
Dimensiuni: 1 x 7 x 10 inches
An aparitie: 1 edition (June 23, 2014)
Features
• Presents basic and applied aspects of virology
• Discusses the anatomy of the human respiratory system
• Examines immunological interactions in lungs during infection
• Explores aerosol spread and communicability of viruses infecting the respiratory system
• Defines environmental variables affecting the transmission of viruses
• Reviews infection control and prevention
• Covers clinical and laboratory diagnosis of respiratory viral infections
• Profiles the pathogenesis of specific viruses and their treatment Summary Using a multidisciplinary approach, Human Respiratory Viral Infections is set at the level between the definitive reference work and an essential clinical manual. Exploring recent advances in human respiratory viral research, the text builds on the basic sciences of epidemiology, virology, molecular biology, and immunology to cover clinical diagnosis, mechanism of pathogenesis, manifestations of disease, impact, treatment, and management strategies.
• Provides a comprehensive review of all the major human respiratory viral infections
• Supplies a detailed description of the anatomy of the respiratory system
• Discusses the salient features of specific viruses
• Examines the latest diagnostic tools
• Covers risk factors associated with incidence of respiratory viral infections in children and adults in different occupational and environmental settings Presenting the latest knowledge in human respiratory viral infections, this text will be immensely valuable for pulmonologists, biomedical scientists, research scholars, virologists, vaccinologists, immunologists, clinicians, pharmacologists, and public health specialists.
An aparitie: 1 edition (June 23, 2014)
Autor: Sunit K. Singh
Dimensiuni: 1 x 7 x 10 inches
Editura: CRC PRESS
Format: Hardback
ISBN: 9781466583207
Limba: Engleza
Nr pag: 698