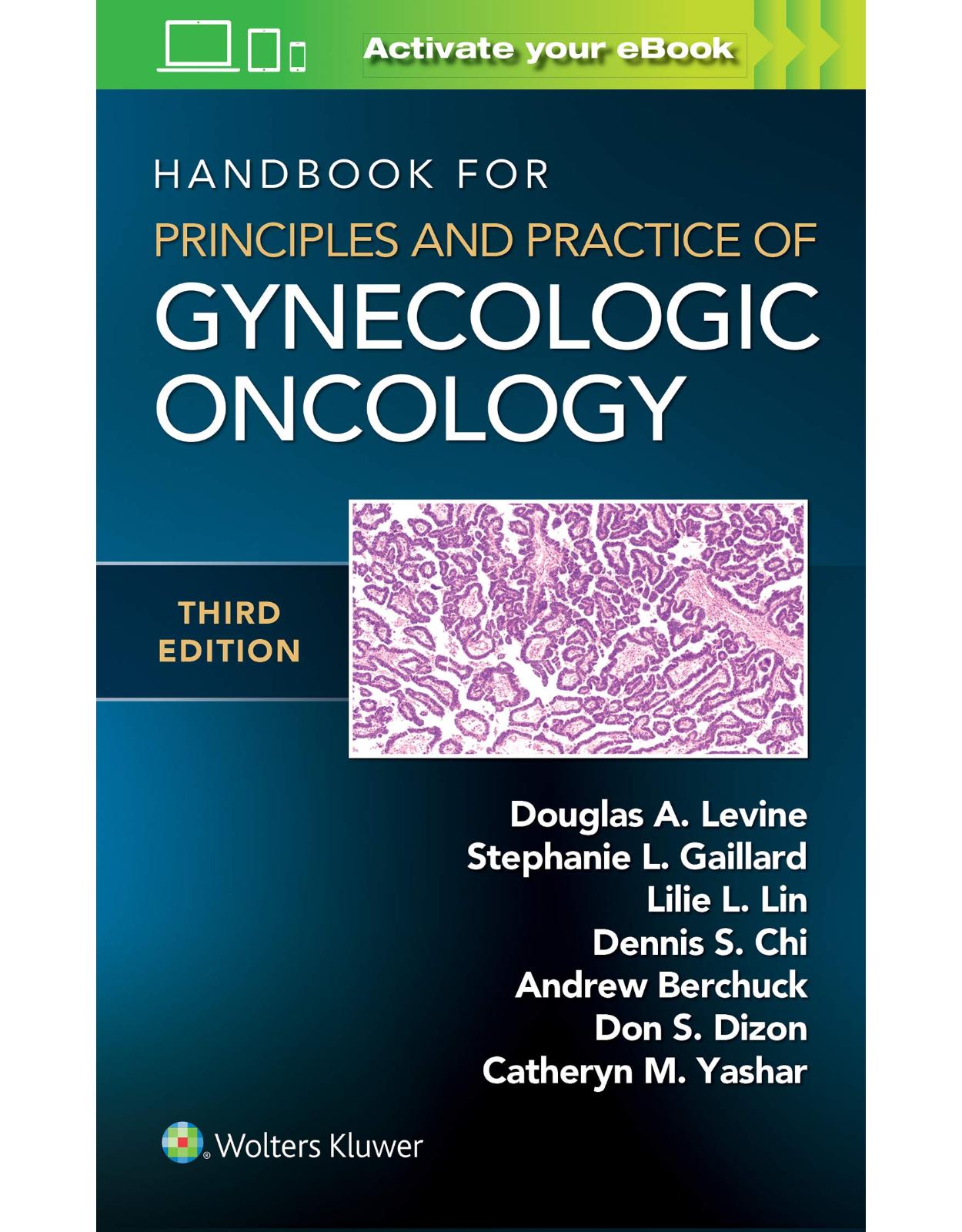 Handbook for Principles and Practice of Gynecologic Oncology Third edition
310.00 lei

(TVA inclus)
Costul de livrare se calculeaza odata cu adaugarea produsului in cos si selectarea localitatii destinatie.
Cod produs/ISBN: 9781975141066
Disponibilitate: La comanda in aproximativ 4 saptamani
Dimensiuni: 12.7 x 1.27 x 20.32 cm
Description:
Sized to fit in your pocket for quick reference, Handbook for Principles and Practice of Gynecologic Oncology, 3rd Edition, is packed with the essential information you need on the diagnosis and management of gynecologic cancers. Now in full color for the first time, this bestselling handbook features coverage of the most recent developments in the field, clear and concise data that support treatment recommendations, and numerous algorithms and tables throughout. Fellows, residents, and specialist trainees will benefit from authoritative coverage in an easily accessible format.
Table of Contents:
1 Principles of Systemic Therapy in Gynecologic Cancer
2 Biologic and Physical Aspects of Radiation Oncology
3 Clinical Genetics of Gynecologic Cancer
4 Preinvasive Lesions of the Genital Tract
5 The Vulva
6 The Vagina
7 The Uterine Cervix
8 The Corpus: Epithelial Tumors
9 The Corpus: Mesenchymal Tumors
10 Ovarian Cancer (Including the Fallopian Tube)
11 Nonepithelial Ovarian Cancer
12 Molar Pregnancy and Gestational Trophoblastic Neoplasms
An aparitie: 2020
Autor: Douglas A. Levine, Lillie Lin and Stephanie Gaillard
Dimensiuni: 12.7 x 1.27 x 20.32 cm
Editura: LWW
Format: Softcover
ISBN: 9781975141066
Limba: Engleza
Nr pag: 320