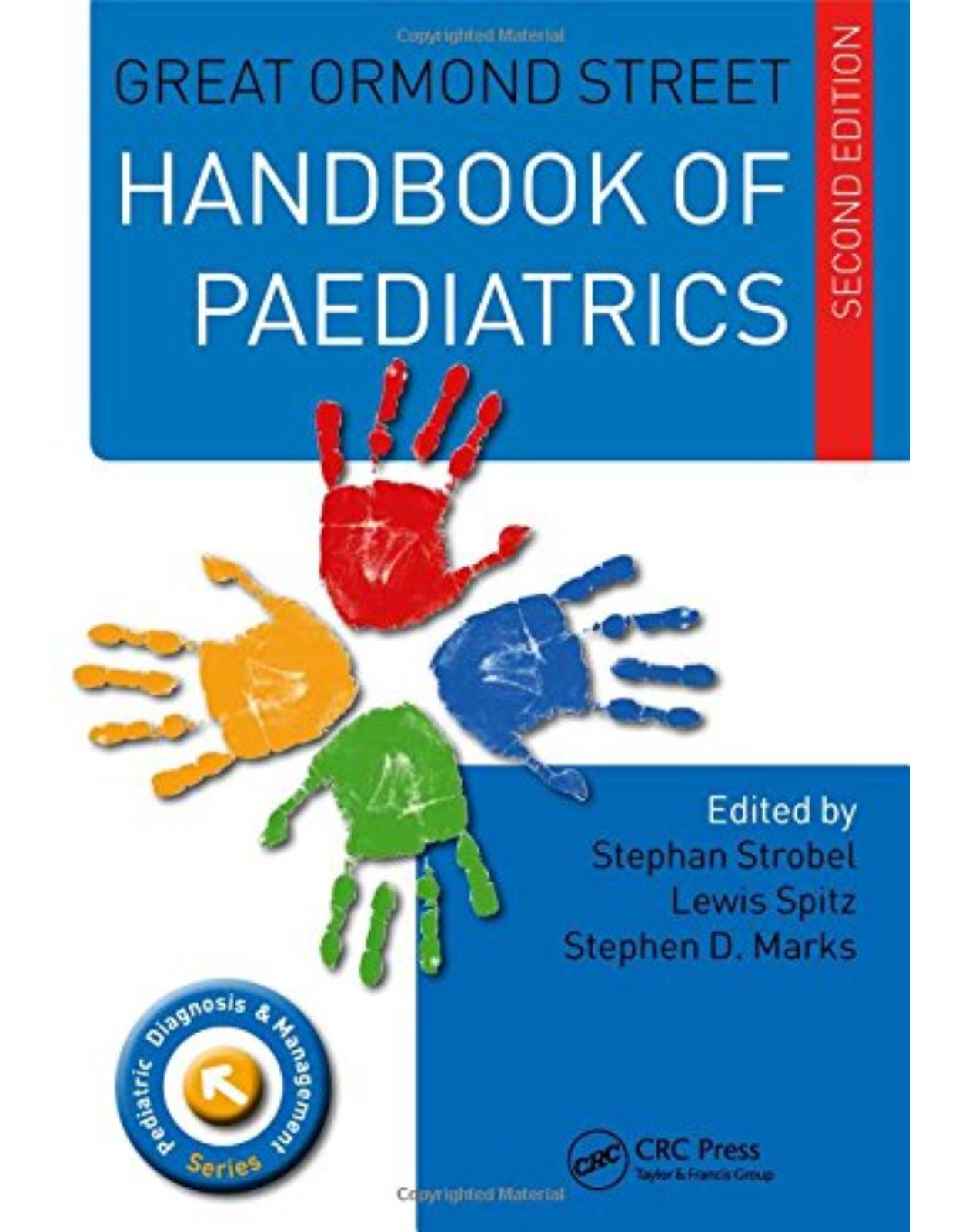 Great Ormond Street Handbook of Paediatrics Second Edition
370 lei
335.00 lei

(TVA inclus)
Costul de livrare se calculeaza odata cu adaugarea produsului in cos si selectarea localitatii destinatie.
Cod produs/ISBN: 9781482222791
Disponibilitate: La comanda in aproximativ 4 saptamani
Dimensiuni: 3.2 x 17.8 x 24.8 cm
The product of a world center of excellence in teaching and medical and surgical practice, second edition of a bestseller combines the advantages of a colour atlas with those of a short textbook covering clinical features, epidemiology, investigations, and differential diagnosis. Illustrations include clinical photos, imaging, charts, graphs, and histology where appropriate. The author/editor team, supported by specialist contributions from clinicians at Institute of Child Health/Great Ormond Street, offers an unmatched range of expertise in a compact volume. The book is of lasting reference value to pediatricians in training and practice, and to professionals in many other disciplines.
An aparitie: 2016
Autor: Stephan Strobel, Lewis Spitz, Stephen D. Marks
Dimensiuni: 3.2 x 17.8 x 24.8 cm
Editura: CRC press
Format: Paperback
ISBN: 9781482222791
Limba: Engleza
Nr pag: 736