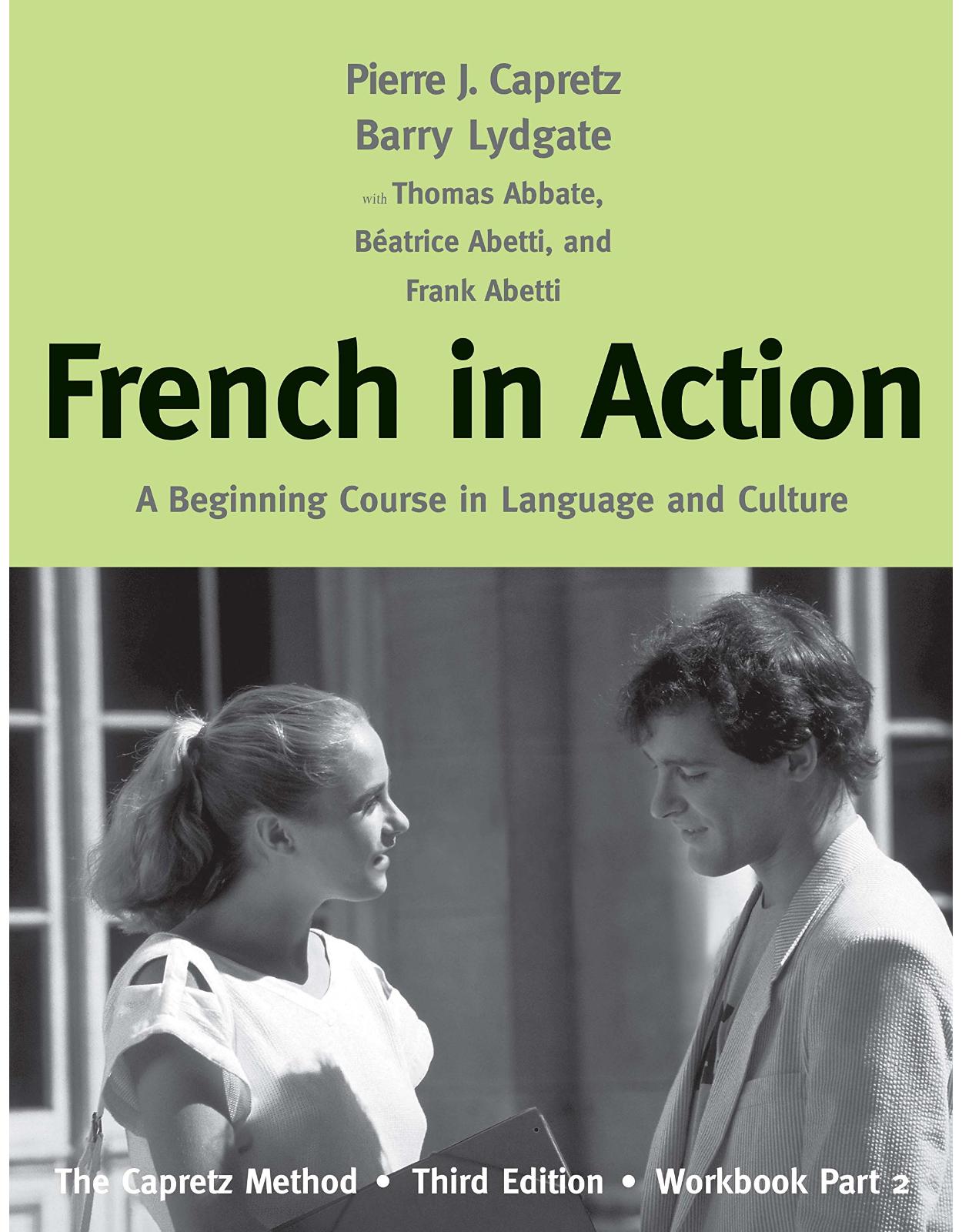 French in Action, Workbook, Part 2. A Beginning Course in Language and Culture: The Capretz Method
235.00 lei

(TVA inclus)
Costul de livrare se calculeaza odata cu adaugarea produsului in cos si selectarea localitatii destinatie.
Cod produs/ISBN: 9780300176131
Disponibilitate: La comanda in aproximativ 4 saptamani
Since it was first published, "French in Action: A Beginning Course in Language and Culture – The Capretz Method" has been widely recognized in the field as a model for video-based foreign-language instructional materials. The third edition has been revised by Pierre Capretz and Barry Lydgate, and includes new, contemporary illustrations throughout and more relevant information for today's students in the Documents sections of each lesson. A completely new feature is a journal by the popular character Marie-Laure, who observes and humorously comments on the political, cultural, and technological changes in the world between 1985 and today. The new edition also incorporates more content about the entire Francophone world. In use by hundreds of colleges, universities, and high schools, "French in Action" remains a powerful educational resource, and the third edition updates the course for a new generation of learners. Part 2 of the textbook and workbook guides students through the intermediate level of French language acquisition.
An aparitie: July 2014
Autor: Capretz Pierre| Abetti Beatrice| Germain Marie-Odile| Lydgate Barry
Dimensiuni: 27,9x21,6 cm
Editura: Yale University Press
Format: Paperback
Limba: Engleza
Nr pag: 608