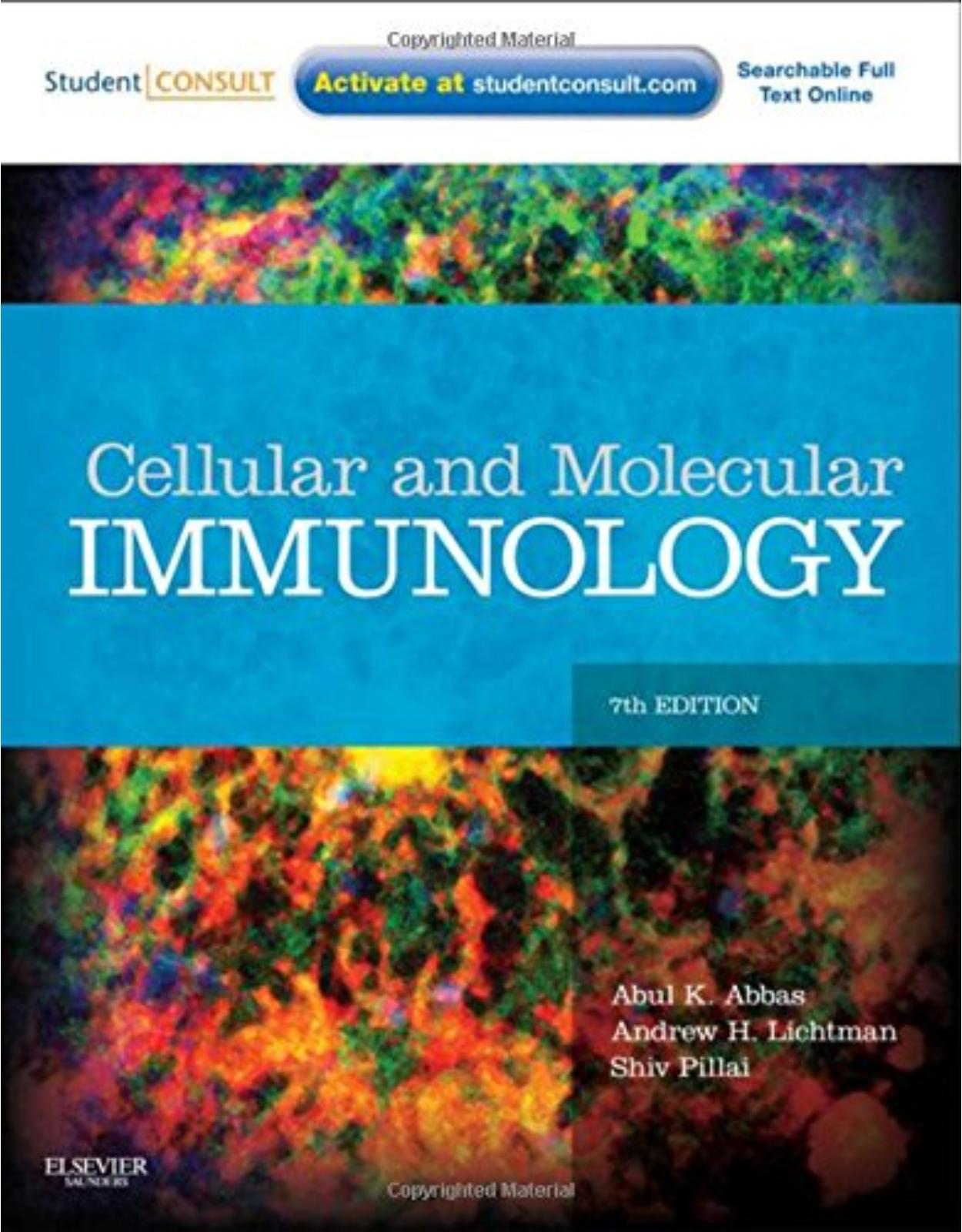 Cellular and Molecular Immunology, 7th Edition
320.00 lei

(TVA inclus)
Costul de livrare se calculeaza odata cu adaugarea produsului in cos si selectarea localitatii destinatie.
Cod produs/ISBN: 9781437715286
Disponibilitate: Ultima bucata in stoc
Dimensiuni: 27.4 x 21.3 x 2.3 cm
Cellular and Molecular Immunology takes a comprehensive yet straightforward approach to the latest developments in this active and fast-changing field. Drs. Abul K. Abbas, Andrew H. Lichtman, and Shiv Pillai present sweeping updates in this new edition to cover antigen receptors and signal transduction in immune cells, mucosal and skin immunity, cytokines, leukocyte-endothelial interaction, and more. In print and online with additional resources, this reference is the up-to-date and readable textbook you need to master the complex subject of immunology.
New to this edition
Stay abreast of the latest advances in immunology and molecular biology through extensive updates that cover cytokines, innate immunity, leukocyte-endothelial interactions, signaling, costimulation, and more.

Visualize immunologic processes more effectively through a completely revised art program with redrawn figures, a brighter color palette, and more 3-dimensional art.

Find information more quickly and easily through a reorganized chapter structure and a more logical flow of material.
An aparitie: 2011
Autor: Abul K. Abbas, Andrew H. H. Lichtman, Shiv Pillai
Dimensiuni: 27.4 x 21.3 x 2.3 cm
Editura: Elsevier
Format: Paperback
ISBN: 9781437715286
Limba: Engleza
Nr pag: 560