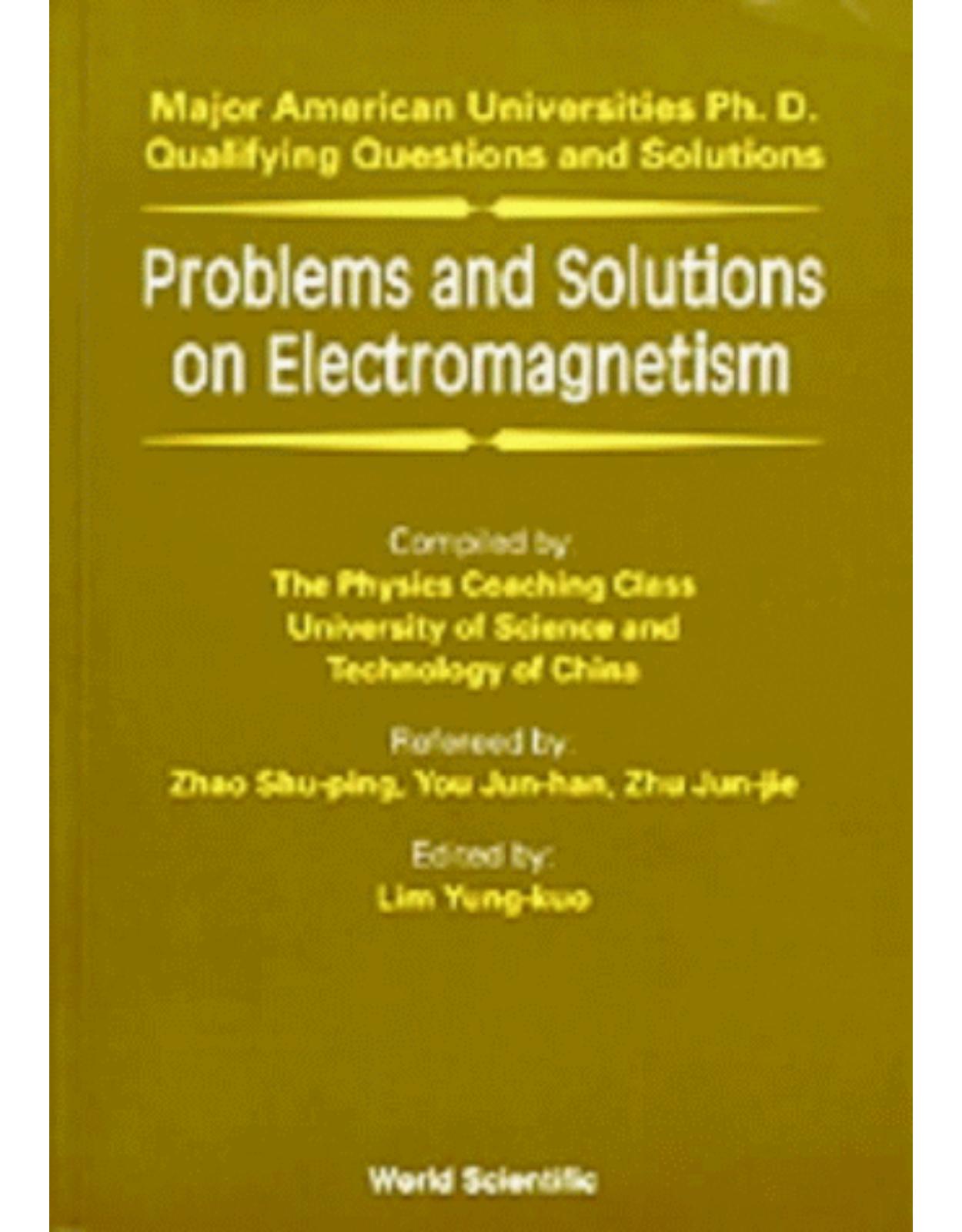 Problems and Solutions on Electromagnetism: Major American University PhD Qualifying Questions and Solutions
277.00 lei

(TVA inclus)
Costul de livrare se calculeaza odata cu adaugarea produsului in cos si selectarea localitatii destinatie.
Cod produs/ISBN: 9789810206260
Disponibilitate: La comanda in aprox.4 saptamani
Dimensiuni: 15.2 x 3.7 x 22.9 cm
The materials for this series been selected from the examination questions for graduate students of the following institutions: University of California at Berkeley, Columbia University, the University of Chicago, MIT, State University of New York at Buffalo, Princeton University and the University of Wisconsin. This volume comprises 440 problems and is divided into five parts: electrostatics; magnetostatic field and quasi-stationary electromagnetic field; circuit analysis; electromagnetic wave; and kinetics of relativistic particle and electromagnetic field.
An aparitie: 1991
Autor: Yung-Kuo Lim, Ke-Lin Wang
Dimensiuni: 15.2 x 3.7 x 22.9 cm
Editura: World Scientific
Format: Paperback
ISBN: 9789810206260
Limba: Engleza
Nr pag: 676
La comanda in aprox.4 saptamani

La comanda in aprox.4 saptamani