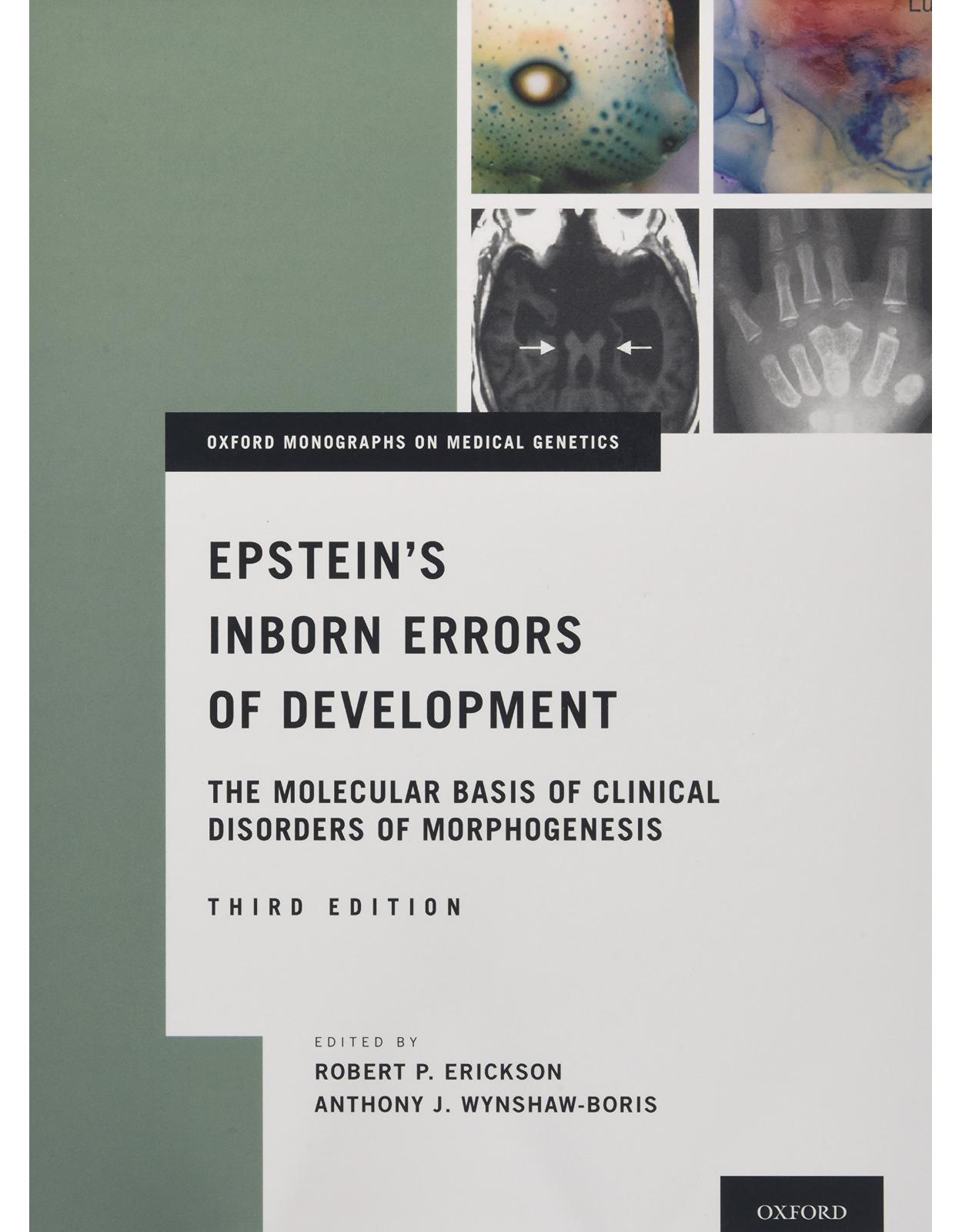 Epstein's Inborn Errors of Development: The Molecular Basis of Clinical Disorders of Morphogenesis
1689 lei
1300.00 lei

(TVA inclus)
Costul de livrare se calculeaza odata cu adaugarea produsului in cos si selectarea localitatii destinatie.
Cod produs/ISBN: 9780199934522
Disponibilitate: La comanda in aproximativ 4 saptamani
Dimensiuni: 28.7 x 5.8 x 22.4 cm
Emphasizes the developmental roles of genes in the causation of hereditary conditions affecting appearance and function

A complete revision of the landmark work called "the best medical book of the 2000s" by American Association of Publishers
This third edition of Epstein's Inborn Errors of Development provides essays on pathways of development and thoughtful reviews of dysmorphic syndromes for which the causative gene has been identified. The authors of the chapters on each disorder have provided in depth analyses of the role of the gene in the relevant developmental pathway and the mechanism by which mutations in the gene cause the developmental pathology.
"This is a masterpiece. Exceptional." - Doody's
"Amazingly comprehensive. This book is an extraordinary accomplishment; no clinical geneticist can function without it." - American Journal of Medical Genetics
"The editors and authors have excelled in communicating mind-bogglingly complex processes to a very wide readership who may now marvel and consider how lucky we are to be studying, researching, or otherwise employed at such a moment in time." - Human Genetics
An aparitie: 2016
Autor: Robert P. Erickson, Anthony J. Wynshaw-Boris
Dimensiuni: 28.7 x 5.8 x 22.4 cm
Editura: Oxford University Press
Format: Hardback
ISBN: 9780199934522
Limba: Engleza
Nr pag: 1552